Brawn Epic Elite: 90 x 300mg (short date)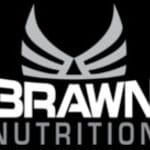 Brawn Nutrition
Out of stock
Get an alert when the product is in stock:
Regulated hormonal balance is a significant factor from the point of view of all people involved in strength sports. The levels of particular hormones can directly or indirectly affect anabolic processes that lead to the development of existing muscle mass. Of course, most athletes focus on testosterone. However, it is not the only hormone that plays a vital role in these processes.
The high levels that turn out to be very unfavourable for people who train are also such hormones. Virtually everyone is aware of the negative impact of cortisol and estrogen on the appearance of the male figure. However, few people have heard about myostatin. Admittedly, this is not a hormone but a protein produced by specific genes in the human body. However, myostatin is a compound responsible for inhibiting anabolic processes and limiting mass muscle gain.
This means that blocking or limiting myostatin activity will positively shape the body. Brawn Epic Elite can help with this. Its main ingredient is epicatechin, which is one of the myostatin inhibitors. Such supplementation will reduce myostatin activity and "unleash" the body's true potential for muscle gains.
Brawn Epic Elite supplement will allow you to break through the imposed limitations in your training. If you want to explore the true potential of your muscles, this will be the right choice!
Brawn Nutrition presents Epic Elite, the best-value epicatechin product on the market.
Since Epic is non-anabolic, there's no need to cycle or use Post Cycle Therapy following a run. Epic Elite would make an ideal addition to your PCT since it helps increase strength & stamina and decrease LDL Cholesterol. It would also work well as an addition to your PH cycle for these reasons.
If you're looking for the ultimate natural alternative to a prohormone cycle to help break plateaus and crush it in the gym, look no further.
Benefits of Brawn Epic Elite:
– Myostatin Inhibition
– Increased Strength
– Increased Follistatin
– Decreases LDL Cholesterol and Inflammation
– Increases in Stamina and Angiogenesis
Dosage:
The manufacturer recommends taking 1-3 tablets daily (with meals). Safe epicatechin supplementation should last for about two months.