Brawn Nutrition Tren (90 caps)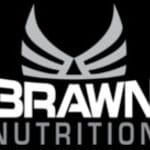 £37.04
or 6 weekly interest-free payments from £6.17 with
what's this?
Brawn Nutrition
In stock
Brawn Nutrition Tren (90caps)
It is said that increasing muscle mass requires long work, great effort, and a ton of sacrifices. But people who preach this theory forget that we live in the twenty-first century. In addition to constantly developing technology or architecture, there is also a health and medical industry. Thanks to Tren capsules, you can build pure muscle mass without sweating it out in the gym and accumulating fat.
What's more, this dietary supplement doesn't increase the production of testosterone, which isn't the only hormone that increases muscle mass. Many people believe you can never have too much male hormone. However, excessive production of this substance can lead to increased body hair or uncomfortably high libido levels. Therefore, buying Tren capsules and quickly gaining beautiful muscle mass without trusting your body with excess testosterone is better.
The prohormones Estra-4, 9-Diene-3, and 17-Dione contained in the product do not build muscle by retaining water but increase muscle fibre. This allows you to gain beautiful powers in no time without gaining weight and converting fat to muscle mass. What's more, the Tren supplement speeds up the recovery of your entire body, making your workout much more accessible.
Estra-4, 9-Diene-3, 17-Dione – a prohormone that increases muscle fibres, does not retain water in the body and shows a very high anabolic and anti-catabolic index. It supports the building of dry muscle mass and the reduction of fat tissue. It is worth adding that it does not aromatize to estrogen, improves regeneration, and supports red blood cell production and bone mineralization.
Dosage:
Taking two to three capsules a day, you can count on the effects after just two weeks! The product is not methylated but contains rice flour and gelatin.