ASC Supplements EL JEFE 434g
£40.42
or 6 weekly interest-free payments from £6.73 with
what's this?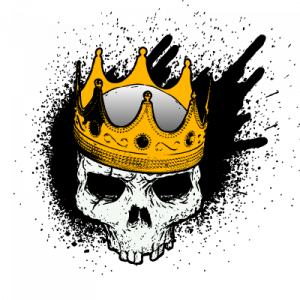 Get an alert when the product is in stock:
Are you looking for a supplement to increase your muscle strength and endurance? Want to increase power and energy before training at the gym? Check out the complex and highly stimulating mix – ASC Supplements EL JEFE 434g – containing compounds increasing the effectiveness of your workout.
This pre-workout supplements the maximum strength and endurance needed during exercise. In addition, a set of perfectly selected ingredients guarantees a genuinely explosive dose of energy:
Performance & Pump Matrix:
Citrulline Malate – a combination of citrulline and malic acid into a single molecule; participates in the urea cycle and energy metabolism and dilates blood vessels.
Beta-Alanine is one of the amino acids that build proteins; it increases the amount of carnosine in muscles, increases aerobic capacity, and improves muscle contractility.
Betaine anhydrous – a derivative of glycine; supports the functioning of the cardiovascular system, increases endurance, has antioxidant and analgesic properties.
Taurine – biogenic sulphur amino acid; has anabolic and anti-catabolic properties, supports muscle regeneration, supports nervous system function.
Nitrosigine – arginine inositol silicate; an advanced formula focused on the effect of fast and powerful muscle pumps.
ElevATP – a natural combination of peat and apple polyphenols that increase endogenous ATP levels, improve strength and performance.
Jefe Stim Matrix:
Choline Bicinate – a combination of choline and tartaric acid; choline as a neurotransmitter affects cardiac function by dilating blood vessels and lowering blood pressure. In addition, it stimulates the nervous system while improving concentration.
Caffeine anhydrous – caffeine in its dehydrated form; eliminates fatigue, stimulates and improves concentration.
Theobromine – a purine alkaloid that enables the reduction of body fat. Gently stimulates through interaction with caffeine, dilates blood vessels, improves cognitive functions, has anti-inflammatory effects, and improves sleep.
Eria Jarensis Extract is obtained from orchids that provide stimulation, superb concentration, and a euphoric effect.
Hordenine – a phenethylamine alkaloid; that accelerates fat burning increases the body's efficiency, stimulates the nervous system, adds energy, and promotes strength.
Higenamine – a plant-derived compound, a stimulant with cardiovascular properties.
Huperzine A – extract from the Chinese moss Huperzia Serrata; improves memory and cognitive function and regenerates the nervous system.
Absorption Matrix:
Black Pepper Extract – a substance that improves the absorption of nutrients and supports the immune system.
Dosage:
The recommended dose is one scoop (10.85 g) daily at the very beginning of use. As your training plan progresses, you can increase the amount of the pre-training product to 2 scoops (21.7 g). Then, dissolve the product in water.