ASC Supplements El Jefe Guerilla Series 40/20
or 6 weekly interest-free payments from £7.16 with
what's this?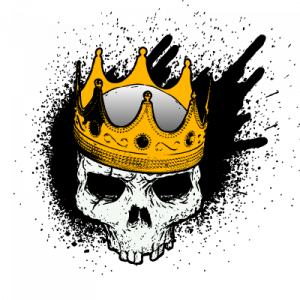 To date, ASC Supplements has released some exciting products. However, the most popular pre-workout products from the El Jefe series have been pre-workout products. They have become the hallmark of the brand's entire product range. So it's not surprising that ASC started to promote these products very strongly over time. Recently, another variation of this conditioner, the El Jefe Guerilla Series, was released on the market.
If anyone has tried an El Jefe Series nutrient at least once, they certainly know there is no room for compromise when it comes to these products. The manufacturer's goal is to get the best supplement to provide maximum positive results. This is no different from El Jefe Guerilla Series. This unique pre-workout will help you prepare for your next demanding workout. It will help you enter the gym with the momentum typical of bosses from the most famous gangs worldwide!
The composition of the El Jefe Guerilla Series pre-workout is based on a combination of three blends. Here are their key ingredients:
1. Guerilla Pumps & Power Output Matrix:
– Citrulline malate – this amino acid shows beneficial effects on two critical levels. On the one hand, citrulline strongly intensifies the muscle pump felt during training. But on the other hand, it can have a beneficial effect on muscle endurance.
– Beta-alanine – an excellent supplement for citrulline is beta-alanine, the best-researched supplement with a proven effect of increasing performance and endurance.
– Arginine nitrate (as NO3-T™) – arginine is an essential compound for any athlete who wants to enjoy a more robust muscle pump. Its effects will be even more effective, as the arginine above nitrate has been developed with the new patented NO3-T™ technology.
– Betaine anhydrous – betaine works well in sports supplementation as a compound that supports the work of the circulatory system. As a result, it can increase the efficiency of oxygen supply to muscles.
– Taurine – when it comes to the effects of taurine, it is necessary to mention, for example, its beneficial effects on the work of the cardiovascular system. In addition, taurine supports the functioning of the nervous system.
– VasoDrive-AP™ – the patented VasoDrive-AP™ formula can effectively support and stimulate heart function. In turn, this will help prepare the body for the upcoming workout.
2. Guerilla Energy & Focus Matrix:
– L-tyrosine – tyrosine is an amino acid synthesizing adrenaline and other essential hormones. Higher levels can contribute to increased energy and improved perceived readiness for action.
– Alpha-GPC – choline alphoscerate is the most preferred form of choline. This is due to its action, as alpha-GPC has nootropic properties. Thus, it can support nervous system function and improve cognitive abilities (such as concentration).
– DL-DMAE Bitartrate – this compound can raise neurotransmitter levels in the nervous system, translating into more efficient functioning.
– Theobromine – in addition to its stimulant properties, theobromine's action is also concerned with stimulating the cardiovascular system. For this reason, the described compound provides dual benefits to athletes.
– EnXtra™ – this patented ingredient is based on Galanthus extract. It exhibits a stimulating effect on the body, but it is much milder compared to, for example, caffeine.
– Anhydrous caffeine – however, the famous caffeine also could not be missing from the composition of such a nutrient. In this case, the manufacturer opted for an anhydrous form of this compound, characterized by a more intensive and prolonged effect.
– Infienergy™ – the patented Infienergy™ formula contains a highly bioavailable form of caffeine malate. For this reason, it provides a potent stimulating effect.
– Caffeine citrate – the effect of all the forms of caffeine described so far is also complemented by citrate. Thus, the synergy of several different forms of this compound will help to overcome even the most significant perceived fatigue.
3 Absorption Matrix:
– AstraGin™ – All active substances must have a certain assimilability for the supplementation used to bring the expected results. That's why the El Jefe Guerilla Series supplement includes the patented AstraGin™. Its action is to increase the assimilation of other nutrients. Thus, it is a precious ingredient.
Dosage:
Mix 1 or 2 scoops (about 14/28 g) of the supplement with water and drink 20-30 min