BioTechUSA IsoTonic 600grams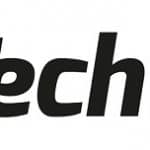 £15.25
or 6 weekly interest-free payments from £2.54 with
what's this?

69% carbohydrate content from 3 carbohydrate sources
Five types of electrolytes
Each serving contains 1.5 g of salt
Contains organically sourced magnesium (magnesium bis-glycinate)
Lactose- and gluten-free
It has no preservatives or sweeteners
Also available in practical and economical packaging
Running the kilometres? Well, lest you run out of energy reserves…
Carbohydrate electrolyte solutions contribute to long-term performance maintenance during prolonged endurance exercise and enhance water absorption during exercise. The product is made up of 3 carbohydrates, dextrose and sucrose have a proven effect, but Palatinose (Palatinose™) boosts this further. Due to their different structures, glycaemic indexes and absorption times, the carbohydrates contained in the product affect blood sugar levels differently. In addition, IsoTonic also includes an organic source of magnesium, magnesium bis-glycinate, so that together with calcium and sodium, its electrolyte content is impressive. The product's vitamin C and B6 range contribute to reducing fatigue and exhaustion, so it is always good as they are present, regardless of the intensity of the exercise. Thus, this refreshing isotonic* drink not only helps to replenish fluids, but as a carbohydrate-based electrolyte solution, it contributes to the long-term maintenance of performance during prolonged endurance exercise.
Dosage:
Mix one serving (30 g = 2 flat dosing spoons = 2 heaped tablespoons) of product in 500 ml of water, and use a shaker to mix. Consume one serving during training. For one day, we recommend a maximum of 3 servings.