Brawn Nutrition BPC-157 (60 Capsules)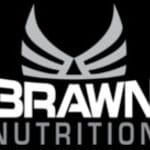 £42.33
or 6 weekly interest-free payments from £7.05 with
what's this?
Brawn Nutrition
In stock
Brawn Nutrition BPC-157 (60 Capsules)
Regeneration of the body is an absolutely crucial aspect for all athletes. Only fully regenerated muscles and joints can meet the following challenges ahead. Fortunately, several effective ways improve the body's regenerative capacity.
A real discovery in recent years is a peptide called BPC-157. Although it is produced in a laboratory, the compound itself has identical properties to one of the peptides produced naturally in the human body. Research has shown that BPC-157 enhances regenerative processes in joints and tendons. Moreover, this compound can facilitate recovery from injuries.
These properties indicate that BPC-157 will also work well for strength-trained individuals. Strength and endurance training puts a lot of strain on muscles, joints, and tendons. That's why speeding up their regeneration will positively affect your training results.
The Brawn Nutrition BPC-157 formula allows for a convenient supplementation of the described peptide. This way, every athlete can quickly test its effects. Perhaps it is BPC-157 that will provide the necessary impetus to overcome further sports barriers!
BPC-157 protein is made up of 15 amino acids and is part of a protein chain called BPC that is isolated from the stomach juices of animals.
This protein is known for its ability to improve digestive function.
It alleviates digestive functions by protecting the endothelium that lines the inner surface of blood follicles. It acts on the process of angiogenesis, which helps form new blood vessels.
Studies also link the BPC-157 protein to anti-inflammatory properties (animal studies); Brawn Nutrition BPC-157 also regulates and controls blood flow in the digestive tract.
The effect on enhancing tissue regeneration is the main focus of researchers exploring the secrets of how BPC-157 works within the laboratory's four walls. To be more precise, the most eagerly studied is the effect on the condition of the digestive system and the rate of regeneration of injuries – skin wounds and fractures.
Also, BPC 157 promotes an increase in the number of growth hormone receptors in tendon fibroblasts, enhancing the proliferation-promoting effects of growth hormone and contributing to faster tendon healing.
BPC 157 also appears to affect the activity of neurotransmitters such as serotonin and dopamine. So it could potentially be helpful for depression and pain complaints and may even promote gut health. However, more research is needed to clarify the mechanism of such action.
Dosage:
The manufacturer recommends taking one tablet daily for about four weeks.