Brawn Nutrition Corti-Lean v2 90 Capsules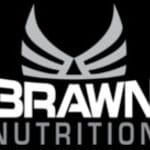 £29.99
or 6 weekly interest-free payments from £4.99 with
what's this?
In stock
Stress has a devastating effect on the body, least of all its ability to help you gain fat fast thanks to the release of cortisol (known as the 'stress hormone'). Corti-lean is a non-stim, cortisol-reducing adaptogenic and anabolic fat burner.
It reduces and regulates excessive cortisol release, which is conducive to any recomposition, weight loss or training goal you may currently have. Corti-lean has been formulated to stack with a stimulant-based fat burner like ThermoLean or can be stacked with Thyrolean or Kamikaze to optimize stim-free fat burning.
Cortilean can also be stacked with Test Complete, Recompagen, and PCT Complete to potentiate gains or in a recomposition phase of training. Again, we have used specific ingredients to help you achieve your recomposition goals. We believe in dosing ingredients at effective dosages, so… that's what we have done in Cortilean, with no expense spared once again.
The ingredients we have incorporated are as follows:
KSM-66 Ashwagandha extract:  
KSM-66® is a high-quality Ashwagandha extract produced by Ixoreal that has been developing for over 14 years.
KSM-66 Ashwagandha has been clinically proven to increase serum levels of testosterone and luteinizing hormone (LH) in studies and reduce serum cortisol levels by nearly 30%. In addition to helping optimize critical anabolic hormones, KSM-66 has also shown promise in promoting muscle size and increased strength in training. Also, better performance and endurance as measured by VO2 max. It also has been shown to stimulate the thyroid gland, leading to a higher metabolism and studies demonstrating improvements in body composition show the potential impact this ingredient has. KSM-66 has numerous hormonal balancing benefits and improves other physiological parameters, such as the immune system, along with improved cognitive function and feelings of well-being.
In double-blind delivery and placebo-controlled setting, KSM-66 Ashwagandha has shown:
A 27.9% reduction in serum cortisol levels was measured over 60 days in a clinical trial. 

Statistically significant increases in serum testosterone levels in a clinical trial 

Statistically significant increases in endurance and stamina, as measured by VO2 max. 

Increased measures of well-being, as reported by self-assessment scales, are included in both the clinical trials mentioned above.
In Corti-Lean, we use the clinically studied dose of 600mg daily.  
5-Etioallocholen-3b,7b,17b-Triol (5-AT) 
5-Etioallocholen-3b,7b,17b-triol, more commonly known as androstenediol or 5-AT, is a metabolite of the ubiquitous endogenous steroid dehydroepiandrosterone (DHEA). This compound has been shown in studies to possess very potent anti-glucocorticoid activity in the body. This is highly beneficial as it directly and strongly suppresses the release of cortisol, which is advantageous to any hard-training athlete. Cortisol is a catabolic hormone, and elevated cortisol levels can lead to blood glucose issues, reduced muscle protein synthesis, the breakdown of glycogen and the suppression of your body's capability of building and repairing muscle tissue and even suppressing the immune processes involved in muscle growth. Enter Androstenetriol, which is one of the body's most potent anti-glucocorticoids it produces. This ingredient adds to and synergizes with the cortisol-modulating effects KSM-66 has, as it addresses cortisol via a multi-faceted approach. Lowering and regulating excessive cortisol release.
In Corti-Lean, we use 100mg of 5-AT per daily serving.
Coleus Forskohlii Extract (root) (95% Forskolin)
Coleus Forskohlii has long been used in Ayurvedic medicine to promote overall health and vigour. The primary activity in the plant, forskolin, has received considerable attention from dieters due to its pro-weight loss and recomposition effects.
A 12-week study in men found that supplementation with forskolin significantly decreased body fat percentage and fat mass. Researchers also observed a trend towards an increase in lean mass simultaneously. It has also been shown to optimize thyroid function and increase testosterone levels.
The "magic" of forskolin lies within its ability to activate the cAMP pathway in the body. cAMP (cyclic adenosine monophosphate) is an important signalling molecule; used by cells for bodily function, including those tied to fat loss. Activating cAMP has numerous positive impacts on body composition, such as increased fat utilization, metabolism, vasodilation and reduced muscle breakdown. Forskolin is a potent non-stimulant fat-burning agent, and we use the 95% extract in Cortilean-Lean. 
In Corti-Lean, we use 75mg of Coleus Forskohlii 95% extract per daily serving. 
Theobromine 99%
 Theobromine is utilized as a vasodilator (for increased blood flow) and a diuretic.
 In Corti-Lean, we use 50mg Theobromine 99% per daily serving. 
Bioperine  
BioperineⓇ is a patented black pepper extract standardized for 95% piperine. Bioperine has been shown in studies to enhance bioavailability in supplement ingredients, including fat-soluble and water-soluble vitamins, thus increasing the absorption of all of the ingredients above in Corti-Lean.  
Dosage:
Take 3 caps spaced morning to evening per day. Do not exceed more than the recommended dose.
DISCLAIMER:
Not for use by individuals under the age of 18 years. Do not use it if you are pregnant or nursing. This product can raise blood pressure and interfere with other drugs you may be taking. Talk to your doctor about this product.
Consult your physician before use if you have a medical condition, including but not limited to; heart, liver, kidney, or thyroid disease, psychiatric or epileptic disorders, difficulty urinating, diabetes, high blood pressure, cardiac arrhythmia, recurrent headaches, enlarged prostate or glaucoma.
Discontinue two weeks before surgery or if you experience rapid heartbeat, dizziness, severe headache or shortness of breath. In case of accidental overdose, seek professional assistance or contact a poison control centre immediately. Avoid alcohol while taking this product. Exceeding recommended serving may cause serious adverse health effects, including heart attack and stroke. Improper use of this product may be hazardous to a person's health.