Centurion Labs Legion Extreme Fat Burner 120caps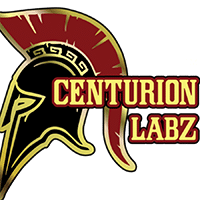 £38.00
or 6 weekly interest-free payments from £6.33 with
what's this?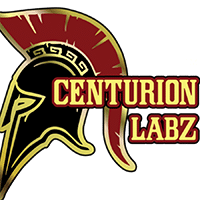 In stock
Centurion Labz is steadily expanding its product range with new products. Recently, the manufacturer's assortment has included Legion Nutrient, described as an Extreme Fat Burner. Indeed, the action of this preparation will undoubtedly meet the expectations of those fighting with unnecessary pounds.
Centurion Labz Legion burner contains proven active compounds that accelerate calorie-burning and fat metabolism. Thus, the use of this nutrient can help reduce more pounds. In addition, in the composition of the Centurion Labz incinerator, there are vital substances with stimulating effects (including the well-known DMHA). Their presence is supposed to influence the reduction of perceived fatigue and tiredness, that is, sensations that can appear during the reduction period. Thus, the described preparation exhibits a multidirectional effect.
The composition of the burner is based on a special Legion Fat Burning Blend. As the name suggests, this blend was developed just for this preparation. So, what is included in its composition? Here are the essential active ingredients contained in the Centurion Labz Legion burner:
1. Calcium-rich foods are, at the same time, in many cases, a source of a high number of calories. For this reason, some athletes abandon or severely restrict their consumption during weight loss. So, to make up for the lower supply of calcium from such products, the Centurion Labz Legion burner contains a supplement of this valuable mineral.
2. B vitamins (B6 and B12) – the feeling of chronic fatigue can have many causes, one of which is a deficiency of B vitamins. Therefore, supplementing their supply will be a way to prevent the onset of such deficiencies.
3. Centurion Fat Burning Blend – a proprietary blend of active ingredients to support weight loss and boost energy. It includes:
– White willow bark extract – white willow bark contains numerous natural substances, including salicin. This compound exhibits analgesic and anti-inflammatory effects. In addition, it supports the regeneration of the body. Its action can benefit people who perform intensive physical training during the reduction period.
– Anhydrous caffeine – a modified form of anhydrous caffeine that shows faster action than its traditional counterpart. In addition, a powdered compound of this type can be conveniently and quickly consumed just before a workout.
– DMHA – the famous DMHA compound has become a worthy successor to DMAA. Both of these substances have solid stimulating properties and, for this reason, have appealed to many people. In this regard, the effect of DMHA is somewhat weaker, making manufacturers use this compound in slightly larger doses. DMHA can effectively add energy and reduce fatigue.
– Theobromine – theobromine contained in cocoa also acts as a stimulant, although it has a much lower intensity. Much more pronounced is its thermogenic effect, as theobromine raises body temperature while facilitating calorie burning.
– N-acetyl-L-tyrosine – the role of tyrosine in the human body is, among other things, to promote the synthesis of certain hormones, such as dopamine and adrenaline. Thus, external supplementation of tyrosine can positively affect their concentration in the nervous system.
– Guggul – a plant known as Commiphora Mukul, contains substances that regulate blood sugar levels. As a result, it can inhibit the formation of new body fat and intensify the burning of existing fat.
-ProGBB – this compound has many beneficial properties, but its ability to promote nitric oxide synthesis is particularly noteworthy. ProGBB can, therefore, effectively intensify the intensity of the muscle pump, which will inevitably also affect the results achieved during workouts.
– Cayenne bell pepper – the capsaicin in hot peppers supports metabolism and can accelerate calorie burning.
– Higenamine – athletes, for its powerful stimulant properties, prize this natural compound. Higenamine can reduce perceived fatigue and increase concentration.
– Yohimbine HCL and Alpha-Yohimbine – the effects of yohimbine can benefit both perceived energy levels and fat-burning processes.
– Paradoxine™ – this patented plant-based formula has a stimulating effect and helps remove excess water from the body.
– Bioperine™ – the high piperine content in Bioperine™ makes it increase the assimilation of many nutrients.
Dosage:
The manufacturer recommends taking two capsules daily (1 in the morning on an empty stomach and one before training or in the evening).