Centurion Labz Cohort Glucose Disposal Agents 150 Capsules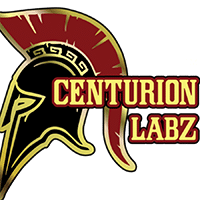 or 6 weekly interest-free payments from £6.50 with
what's this?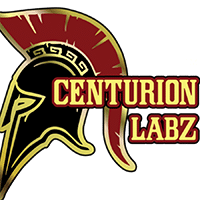 In stock
Glucose is an essential compound for our body. It is the primary source of energy for our muscles and other cells. The cells must look for alternative energy sources if the body runs out of it. For this reason, glucose is essential for athletes; without it, muscles will not work at total capacity. However, it must be admitted that in today's world, most people can complain of excess rather than glucose deficiency. This, in turn, leads to several dangerous diseases, including diabetes and insulin resistance.
Athletes often take large amounts of carbohydrates and glucose as part of their diet. It is, therefore, worth ensuring that it does not pose a health risk. A new formulation from Centurion Labz, the Cohort Glucose Disposal Agents capsules, will help. Their purpose is to support glucose metabolism and processes related to glucose utilization. In addition, the described preparation can increase the body's sensitivity to insulin, supporting the maintenance of adequate blood sugar levels.
Achieving such an effect required the use of proven active compounds. Thus, in the composition of Cohort capsules, you can find substances such as:
– Chromium picolinate – chromium is a genuinely remarkable element. It is included in the group of so-called insulin mimetics. Such substances work on two critical levels: on the one hand, they regulate the process of insulin synthesis, and on the other, they promote its use in the body. That is why Centurion Labz relied on zinc picolinate, the form with the highest effectiveness.
– Gunmar (Gymnema Sylvestre) leaf extract – gunmar is undoubtedly the most widely used plant preparation for any insulin management problems. This is because the active compounds in its leaves help stabilize blood sugar levels. In addition, gunmar is also classified as an insulin-mimetic. Therefore, it perfectly complements the effects of chromium picolinate.
– Bitter melon extract – the health-promoting properties of bitter melon are primarily because it contains chanting. This is an active substance with a proven effect on insulin receptors. As a result, the chanting can increase their insulin sensitivity and thus contribute to maintaining good blood sugar levels.
– Cinnamon bark extract – the health-promoting properties of cinnamon are known to people of many different cultures. Modern science has confirmed that the active compounds in cinnamon bark can support the immune system and have an anti-inflammatory effect. Moreover, they can also increase the body's sensitivity to insulin. This, in turn, makes cinnamon a valuable dietary ingredient for many people struggling with insulin resistance.
– Berberine is another plant substance that can lower blood sugar levels. This fact has contributed to its growing popularity in the supplement market. Here, however, berberine can also accelerate the oxidation of fatty acids. Thus, it will promote weight reduction.
– R-Alpha-Lipoic Acid (R-ALA) – R-Alpha-Lipoic Acid is another compound included in the described group of insulin mimetics, in addition to Gunnar and chromium. He, too, helps the body make proper use of the insulin produced.
– Banaba leaf extract contains a whole host of active compounds. Researchers say that some such substances can affect the regulation of insulin synthesis and use in the body.
– Sodium caprylate – sodium caprylate affects the functioning of the circulatory system. Its action can, therefore, regulate blood sugar levels.
– Vanadyl sulfate – another compound that supports the work of insulin metabolism is vanadyl sulfate. Its high effectiveness means that vanadyl sulfate is included in many supplements designed to regulate blood sugar levels. Therefore, it could not be missing from Cohort capsules.
– Piperine – the ingredients described above have different levels of absorption. So, to improve it, Centurion Labz made sure to add an admixture of piperine to the capsules produced. As is known, piperine increases the assimilation of many nutrients and thus improves the effectiveness of supplementation.
Dosage:
The manufacturer recommends using a maximum of 5 capsules per day. Three capsules should be taken before consuming meals rich in carbohydrates. The last two capsules must be taken before bedtime.