Chaos Crew Cutz 60caps
£29.95
or 6 weekly interest-free payments from £4.99 with
what's this?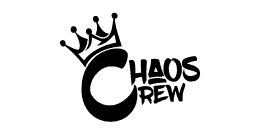 In stock
Fat reduction is a demanding task requiring much self-control and a solid dose of energy. That's why Chaos Crew has created a product to help you meet this mission. It is a Cutz burner with properties that support fat reduction. In addition, this product contains numerous active ingredients with the potential to support the weight reduction process.
In addition, the Chaos Crew Cutz conditioner contains substances with stimulating effects. As a result, it will give you energy whenever you need it most.
What can active compounds be found in the composition of this product? Here is a list of the essential active substances:
– Chromium (Nicotinate Glycinate Chelate) – chromium is crucial for all those who aim to lose weight. Why? Because chromium is responsible for several essential functions related to metabolism. In addition, it stabilizes blood glucose levels and, at the same time, increases the sensitivity of cells to insulin. Therefore, all the mechanisms described are important regarding appetite suppression and fat burning.
– Vitamin B12 – all B vitamins play essential functions in the human body. However, vitamin B12 has an exciting property, as it can affect the acceleration of metabolic processes. This, in turn, can also indirectly cause faster weight loss.
– Caffeine anhydrous – a fundamental aspect of weight reduction is to achieve a caloric deficit. This, in turn, requires reducing the number of calories consumed and increasing the number of calories burned. A lower calorie supply can result in faster fatigue, so anhydrous caffeine will be a valuable ally for athletes. In addition, this type of caffeine provides a more immediate, longer-lasting and more intense boost than the traditional form of caffeine.
– Walnut leaf extract – the active compounds in walnut leaves exhibit effects similar to the popular DMHA. Therefore, their stimulating properties will perfectly complement the impact of anhydrous caffeine.
– Cupuacu extract – Cupuacu is a type of cocoa tree, the fruit of which contains a high content of antioxidants. As a result, they can support the body's recovery after intense training. In addition, some studies say that the said compounds can also improve blood flow. This, in turn, can affect the training results obtained and increase the perceived muscle pump.
– Olive leaf extract – olives are a real treasure trove of many health-promoting compounds. However, only some know that olive leaves perform equally well. First of all, they act as an antioxidant and, at the same time, can reduce inflammation. Both of these properties will be important in terms of muscle recovery and the body as a whole. In addition, the described extract can support the work of the entire cardiovascular system.
– Lotus leaf extract – lotus flowers are not only a beautiful decoration of ponds and gardens. This is because it is worth knowing that their leaves contain many beneficial active compounds. Among other things, their action can affect blood sugar levels. In addition, lotus leaf extract can further support metabolic processes associated with fat burning.
– Barley extract – strong antioxidant properties characterize several ingredients. Compounds with such effects are also found in barley extract. Thus, the section extracted from barley will perfectly complement the action of many of the ingredients described above.
– Hake (brown algae) extract – the group of brown algae, or brown algae, includes hake. Scientists have been studying the health-promoting properties of algae and seaweed for years. As for hake, it can have a stabilizing effect on blood sugar levels. Furthermore, studies have provided evidence that it can additionally affect thyroid function. Therefore, the extract extracted from hake works on several critical groups. For this reason, it is a beneficial supplement.
Dosage:
Chaos Crew recommends taking one capsule daily in the morning during the initial supplementation period. Only after some time has passed can one capsule be taken twice a day. The second capsule should be consumed by a maximum of 5 p.m., as its stimulants may negatively affect sleep if taken in the evening or at night.
DISCLAIMER:
Not for use by individuals under the age of 18 years. Do not use it if you are pregnant or nursing. This product can raise blood pressure and interfere with other drugs you may be taking. Talk to your doctor about this product.
Consult your physician before use if you have a medical condition, including but not limited to; heart, liver, kidney, or thyroid disease, psychiatric or epileptic disorders, difficulty urinating, diabetes, high blood pressure, cardiac arrhythmia, recurrent headaches, enlarged prostate or glaucoma.
Discontinue two weeks before surgery or if you experience rapid heartbeat, dizziness, severe headache or shortness of breath. In case of accidental overdose, seek professional assistance or contact a poison control centre immediately. Avoid alcohol while taking this product. Exceeding recommended serving may cause serious adverse health effects, including heart attack and stroke. Improper use of this product may be hazardous to a person's health.