Chaos Crew Shredz Fat Burner 40 servings
£30.00
or 6 weekly interest-free payments from £5.00 with
what's this?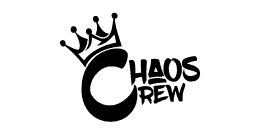 Chaos Crew Shredz is a powerful blend of 14 highly-dosed fat-burning ingredients that burn fat, boost energy, control cravings, and enhance mood.
Taurine – The health benefits of taurine are far-reaching, but we have included it mainly for its endurance and fat-burning benefits. Many studies and literature show taurines' ability to burn fat solo and with other natural ingredients. One study using 3 grams per day for seven weeks reduced body weight significantly in a group of overweight adults. Additionally, supplementing has been found to reduce inflammation and artery thickening. When combined, these effects may drastically reduce your risk of heart disease.
Choline Bitartrate is an essential nutrient for daily bodily functions and overall health. Choline aids in decreasing cholesterol in your system, predominantly in the liver area. Choline's efficient metabolism of fats has also been linked to a greater level of satiety, leading to a decreased consumption of calories, resulting in overall weight loss. Furthermore, the body uses Choline to produce acetylcholine, an essential neurotransmitter involved in memory and focus.
Lotus Extract – Many health benefits have long been attributed to the sacred lotus leaf of the Far East. However medical studies have confirmed how this natural plant has outstanding weight loss attributes as well. For example, a survey by Inha University, Korea, confirmed that lotus leaf slowed the absorption of fat and carbohydrates, increased energy expenditures and rapidly increased lipid metabolism. The study also demonstrated that lotus leaves significantly reduced the weight increase in those tested. Another benefit is that it is a natural mood enhancer that relaxes the body and mind.
Rosehips Extract – Recent studies show daily intake of rosehip extract decreases abdominal visceral fat in pre-obese subjects in a randomized, double-blind, placebo-controlled clinical trial. The scientists found that the rosehip group demonstrated significant weight loss compared to the control group. Furthermore, the evidence suggests that much of this weight loss resulted from fat burning. Overall, body fat fell during the trial but was particularly pronounced in the abdominal region.
Organic Apple Cider Vinegar – Studies have shown it can help reduce food cravings and help keep you fuller for longer, meaning you are less likely to snack or overeat. It has a lot to do with its balancing of blood sugar and insulin sensitivity as insulin. Keep your insulin balanced, and you are less likely to lay down more fat. Studies have shown it can reduce blood sugar by around 30% (one study showed a reduction of 34% when eating 50g of white bread). It also reduces fasting blood sugar by about 4%.
Garcinia Cambogia – This is mainly included as an appetite suppressant. Its mechanism isn't fully known, but rat studies suggest that the active ingredient in garcinia cambogia can increase serotonin in the brain. Since serotonin is a known appetite suppressant, higher blood serotonin levels can reduce your appetite.
Pro GBB – or Gamma-Butyrobetaine ethyl ester HCl, is the molecule that your body converts into L-Carnitine when naturally producing its carnitine. Studies show that its supplementation can increase the body's plasma L-Carnitine levels by nearly double! The benefits of GBB are similar to the benefits of carnitine supplementation. It has also shown to be a thermogenic severe so you can expect extreme fat burning!
Chromium – This is a mineral that enhances insulin, a hormone that's important for turning food into energy. Your body also needs it to store carbohydrates, fats, and proteins. Moreover, it may help reduce hunger, cravings and binge eating.
Selenium – This mineral holds the key to maintaining proper thyroid health. Why is that important, you may ask? It's because your thyroid is a small gland in your neck that secretes hormones that control primary bodily functions, including how you digest food, use energy, and even the efficiency of your metabolism. Selenium acts as the "on" switch to proper thyroid function and helps protect the gland from inflammatory byproducts of thyroid hormone production. Many people with a sluggish thyroid exhibit deficiencies in selenium, slowed metabolism, and weight gain. Luckily, studies show that supplementing 80 micrograms per day—about what you'll find in 1 scoop of Shredz helps to reduce anti-thyroid antibodies.
Caffeine Anhydrous, Juglans Regia (English Walnut Extract) and Eria Jarensis. These three stimulants will increase your energy levels, so you don't have to consume as many calories. In addition, Eria Jarensis is a PEA-like molecule with a lovely euphoric effect to help improve your mood while dieting.
L Theanine – this increases the release of gamma-aminobutyric acid (GABA) – a chemical known to promote relaxation and calm and inhibit central nervous system activity. That means using L-theanine in your fat-burning stack has a calming and relaxing effect but promotes focus, attention and memory.
As you can see, no corners were skipped on this formula. Instead, we Ignored the costs and created the best weight loss supplement possible!
Dosage:
Chaos Crew Shredz is a high stimulant Fat burner, so access tolerance with half a scoop on first-time use. This is a product where less will mean more results for some people.
DISCLAIMER:
Not for use by individuals under the age of 18 years. Do not use it if you are pregnant or nursing. This product can raise blood pressure and interfere with other drugs you may be taking. Talk to your doctor about this product.
Consult your physician before use if you have a medical condition, including but not limited to; heart, liver, kidney, or thyroid disease, psychiatric or epileptic disorders, difficulty urinating, diabetes, high blood pressure, cardiac arrhythmia, recurrent headaches, enlarged prostate or glaucoma.
Discontinue two weeks before surgery or if you experience rapid heartbeat, dizziness, severe headache or shortness of breath. In case of accidental overdose, seek professional assistance or contact a poison control centre immediately. Avoid alcohol while taking this product. Exceeding recommended serving may cause serious adverse health effects, including heart attack and stroke. Improper use of this product may be hazardous to a person's health.