Chaos Crew Stim Head Pre-Workout 25 servings
£30.00
or 6 weekly interest-free payments from £5.00 with
what's this?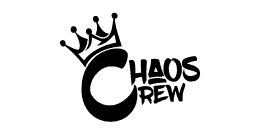 Bodybuilders and strength athletes often believe all their strength is in their muscles. Of course, this has a lot of rights, but one more point should be remembered. Namely, the psyche also plays a massive role in any physical activity. Therefore, it is worth ensuring that our nervous system is prepared for the upcoming effort.
Chaos Crew Stim Head Pre-Workout will help take care of this aspect. The unique blend of active and stimulating ingredients will provide twofold benefits. On the one hand, it will increase the intensity of the muscle pump felt and support muscle work. On the other hand, stimulant ingredients can add energy and offset perceived fatigue. Thus, it is an excellent synergy for athletes.
Here is a list of the essential active ingredients contained in Chaos Crew Stim Head Pre-Workout:
– Beta-alanine – a well-researched compound that, with regular supplementation, can increase muscle endurance and performance. For this reason, using beta-alanine is particularly beneficial for those performing long and intense training units.
– Taurine – as an amino acid, taurine exhibits a broad spectrum of effects on the body. First, it improves fat metabolism, which can help reduce body fat. In addition, taurine supports the work of muscle fibres and can offset symptoms of fatigue.
– Tyrosine – tyrosine, like taurine, shows action on several levels. First, it supports the body's metabolism and, at the same time, participates in the synthesis of many vital compounds. Second, tyrosine can exhibit a mild stimulant effect in numerous cases and help reduce perceived fatigue. Third, it is an essential compound in the fat-burning process.
– Anhydrous caffeine – the anhydrous form of caffeine is characterized by a more intense and longer-lasting effect. For this reason, such caffeine often finds its way into the composition of pre-workout supplements and other supplements. Thanks to it, you can quickly get a boost of extra energy just before you start exercising.
– Walnut leaf extract – walnut leaves contain compounds with stimulating effects. Their action resembles the properties of the popular DMHA. Thus, extracting from such leaves can effectively add energy and reduce perceived physical and mental fatigue.
– Capuacu cocoa fruit extract – Capuacu cocoa fruit contains many compounds with antioxidant activity. Such compounds help fight free radicals, thus essential to the body's regeneration process.
– Lotus extract – antioxidant properties are also characterized by compounds contained in lotus flowers. Moreover, tests have shown that such substances can stabilize blood sugar levels. Thus, high-quality lotus extract will support the body's regeneration and help care for health.
– Bitter orange fruit extract – the active compounds in bitter orange fruit will be extremely valuable for those seeking to reduce body weight. This is because they are substances that speed up the body's metabolism and promote fat burning.
– Barley extract – all athletes should appreciate the beneficial properties of barley. The active compounds contained in this species of grain show vigorous antioxidant activity. In addition, they can support the processes associated with reducing unwanted body fat. Therefore, barley extract can be counted among supplements with multidirectional effects.
– Indian tamarind extract – a unique feature of the active substances found in tamarind is their ability to support the regeneration of the body. Some studies have shown that such compounds can, on the one hand, accelerate wound healing and, on the other hand, reduce the pain experienced. In addition, tamarind also exhibits significant antioxidant and anti-inflammatory effects.
– Naringen – this plant flavonoid supports the work of the digestive system and works well as an antioxidant supplement.
– Black pepper extract – the piperine in black pepper is a treasured addition to many dietary supplements. This is because piperine can increase the absorption of other active compounds. Therefore, almost all manufacturers of sports nutrition products use it.
Dosage:
The manufacturer recommends using one scoop of the product (about 8.3 g) mixed with water (about 400 ml) 30 minutes before training.