Chaos Crew "Turk" Turkesterone 10% 60caps
£44.10
or 6 weekly interest-free payments from £7.35 with
what's this?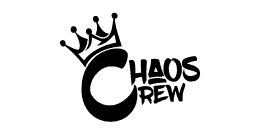 In stock
Chaos Crew "Turk" Turkesterone is a highly concentrated and unique form of turkesterone. It is a natural plant extract derived from Ajuga turkestanica, standardized to 10% testosterone. The product is recommended to every athlete who wants to build muscle mass safely! It ensures visible muscle growth and improves muscle regeneration. In addition, the potent dose (as much as 500 mg!) results in fantastic effects!
Effects of Chaos Crew "Turk" Turkesterone – power and mass
Turkesterone is a substance found in all plant organisms, and by its action, it resembles testosterone. Therefore, it is classified as a hormonal steroid from the group of ecdysteroids. It does not bind to androgenic receptors, so there are no side effects typical for testosterone (gynecomastia or hair loss).
Chaos Crew "Turk" Turkesterone also increases protein synthesis. This process is the main factor determining the hypertrophy of muscles – simply put, their growth. The formula also affects muscle repair.
With regular use, you will notice such benefits as increased muscle mass, less body fat and increased endurance and strength. In addition, the product has other favourable properties – it increases libido lowers blood glucose levels and lipid levels. Furthermore, it supports the functioning of the urinary system, including kidney function, and promotes good functioning of the nervous and immune systems. This is a dietary supplement worthy of your attention!
Dosage:
It is recommended to take onecapsules daily. There are 60 capsules in the package