Condemned Labz DNA Dispatch 180 Capsules
£31.25
or 6 weekly interest-free payments from £5.20 with
what's this?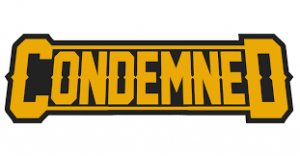 In stock
The Condemned Labz company has recently gained considerable popularity. Its source is primarily due to the excellent performance of the various supplements produced by the mentioned brand. Condemned Labz focuses mainly on multidirectional action, i.e. simultaneous achievement of several positive effects through the supplementation. This is what also characterizes the nutrient known as DNA Dispatch Pre-Workout.
Its foundation is an advanced formula that increases the synthesis and, thus, the level of nitric oxide in the body. This, in turn, provides a more intense muscle pump and can also affect aerobic capacity levels. In addition, other ingredients contained in this supplement can promote recovery and, at the same time, improve overall endurance. Such advantages will undoubtedly be significant for all athletes.
The described effect is, of course, due to the composition of this supplement. In it, you can find numerous active compounds, such as:
– Agmatine sulfate – this compound is well known for its potent effect on increasing nitric oxide synthesis. As a result, regular supplementation with agmatine sulfate can help you get a more robust muscle pump during daily strength training.
– NitroRocket™ (arugula extract) – the patented NitroRocker formula has exciting properties. This is because it was created based on a unique quote from arugula. The active compounds contained in such an extract positively affect the work of the circulatory system and improve blood flow. This, in turn, leads to better oxygenation of muscles and a more intense feeling of muscle pump.
– L-norvaline – norvaline is certainly not among the most commonly supplemented amino acids, but this does not invalidate its health-promoting properties. The most important of these is that norvaline effectively inhibits the breakdown of Arginine, leading to increased levels in the body. In addition, Arginine is one of the essential compounds in terms of perceived muscle pump. Therefore, the benefits of norvaline supplementation can be strongly felt.
– Grape seed extract (containing 98% polyphenols) – grape seeds are a treasure trove of various health-promoting substances. For example, they contain an abundance of polyphenols, compounds with potent antioxidant potential. What's more, polyphenols can have a beneficial effect on the intensity of a muscle pump. So, in this case, the benefits of supplementation can be twofold.
– Vanadyl sulfate – in recent years, scientists have put forward the hypothesis that vanadyl sulfate is a compound that can mimic the action of insulin. With such a mechanism of action, vanadyl could positively affect the body's regeneration, as insulin itself is extremely important to the process.
– PeakO2™ – another patented formulation is PeakO2™, a unique product based on a blend of adaptogenic mushrooms. It contains mushroom extracts, such as cordyceps, reishi, oyster mushroom, shitake, Lion's Mane and wormwood. Their action allows the body to cope much better with stress and external factors. In addition, their synergy means that PeakO2™ can further improve performance and muscular endurance. The additional effect of the synergistic action of these mushrooms is the maximal oxygen consumption, which translates into an increase in the training capacity of the body.
– Blend S7™ – another patented blend, the popular S7™, has equally interesting properties. The described adaptogenic mushrooms have been replaced with high-quality extracts from specific fruits and vegetables. Here you can find, among others, extract from green coffee seeds, green tea leaves, cherries, blueberries, broccoli and kale. Certainly, such a blend primarily contains a high content of many antioxidants and health-promoting compounds. However, the unique feature of S7™ Blend is that such a combination of extracts significantly increases the synthesis of nitric oxide in the body. This, in turn, helps achieve a more intense muscle pump and intensifies the effects of other compounds with similar properties.
Importantly, this product is free of stimulant compounds. Therefore, it can be used at any time of the day, and then there is no need to worry, for example, about the quality of the last sleep.
Dosage:
The dosage recommended by the manufacturer is quite large, as it amounts to 6 capsules of DNA Dispatch Pre-Workout. These capsules should be taken about 30 minutes before the scheduled start of exercise. The capsules need to be sipped with plenty of water to make them easier to dissolve.