Hi-Tech H2O Expulsion™ 60ct
£26.00
or 6 weekly interest-free payments from £4.33 with
what's this?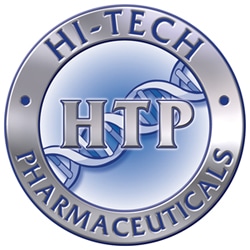 In stock
Water is found in all the cells of our body, which is entirely natural and normal. Unfortunately, sometimes the body, as a result of various internal and external factors, begins to increase water retention. As a result, its amount in the body gradually increases, which also affects the appearance of the body. This is a massive problem in the case of muscles since the accumulated water can negatively affect the silhouette. Therefore, every athlete, during a period of reduction or before a competition, will strive to get rid of excess water from the body. How can this be done?
One solution will then be the unique supplement H2O Expulsion from Hi-Tech Pharmaceuticals. It is a very effective diuretic, a preparation that stimulates the kidneys to excrete urine faster. This action makes it possible to quickly remove a considerable amount of accumulated water from the body. For this reason, the H2O Expulsion preparation will appeal to those who practice figure sports.
The action of the described preparation is based on a special Proprietary Diuretic Blend developed by Hi-Tech Pharmaceuticals. This is a proprietary composition, and as such, it provides unique effects in removing water from the body.
In the composition of the said blend, you can find active compounds such as:
– Bearberry extract (standardized to contain 20% arbutin) – folk medicine to this day relies on the knowledge of the health-promoting effects of hundreds of different herbs. Bearberry is undoubtedly one of the valuable herbs, as it supports the work of the kidneys and the entire urinary system. Thus, the extract extracted from this plant can help the body remove excess water.
– Dandelion extract – the well-known dandelion is another plant with many health-promoting properties. One of its features is its cleansing effect; for this reason, dandelion can help remove toxins from the body. The flushing out of numerous substances is done by excreting them with urine. Needless to say, therefore, why dandelion can be helpful in terms of acting as a diuretic.
– Horsetail extract – horsetail's effect on the urinary system was appreciated years ago. In folk medicine, horsetail preparations were commonly used to remedy urinary tract problems. Moreover, horsetail can also accelerate the excretion of water from the body, which is crucial for athletes.
– Juniper fruit extract – juniper extracts are commonly used during gin production. However, this fruit is also used for medicinal purposes, as it supports the body in the seepage of urine in the glomeruli. This, in turn, also helps in its subsequent excretion.
– Buchu extract – birchbark, also known as Buchu, is an African plant that contains compounds that support urinary function. Buchu extracts are primarily used for urinary difficulties. This is mainly due to their diuretic effect.
– Green tea extract (standardized to contain 98% polyphenols, including 45% epigallocatechin gallate) – polyphenols contained in green tea have been shown to help relieve symptoms of cystitis. In this regard, epigallocatechin gallate shows a remarkably beneficial effect.
– L-tyrosine – as one of the essential amino acids, tyrosine supports the production of numerous neurotransmitters, which can improve mood and sports performance.
– Bladderwrack extract – the plant known as bladderwrack not only supports the excretion of excess water from the body but also shows a beneficial effect on the processes associated with burning calories.
– Ginger extract – aromatic ginger has a strong diuretic effect. Thus, a unique extract extracted from ginger will become another essential ingredient in diuretic action.
– Ashwagandha – ashwagandha not only supports the body in the fight against stress. This is because its flowers contain compounds with diuretic effects. This, in turn, means that ashwagandha flower extract will perfectly complement the action of compounds with similar properties.
– Capsimax™ – capsaicin imparts the intense flavour of the peppers, and, as such, the compound exhibits a mild diuretic effect. Tote H2O Expulsion capsules contain the patented Capsimax™ formulation. It contains a well-defined concentration of capsaicin, which only increases its effectiveness.
Dosage:
The manufacturer recommends using H20 Expulsion in short cycles of up to 5 days. During this period, take two capsules twice daily (morning and evening), that is, four daily tablets.
DISCLAIMER:
Not for use by individuals under the age of 18 years. Do not use it if you are pregnant or nursing. This product can raise blood pressure and interfere with other drugs you may be taking. Talk to your doctor about this product.
Consult your physician before use if you have a medical condition, including but not limited to; heart, liver, kidney, or thyroid disease, psychiatric or epileptic disorders, difficulty urinating, diabetes, high blood pressure, cardiac arrhythmia, recurrent headaches, enlarged prostate or glaucoma.
Discontinue two weeks before surgery or if you experience rapid heartbeat, dizziness, severe headache or shortness of breath. In case of accidental overdose, seek professional assistance or contact a poison control centre immediately. Avoid alcohol while taking this product. Exceeding recommended serving may cause serious adverse health effects, including heart attack and stroke. Improper use of this product may be hazardous to a person's health.