Hi-tech Joint-Rx 90 Tabs
£23.62
or 6 weekly interest-free payments from £3.93 with
what's this?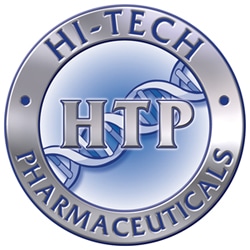 In stock
Hi-tech Joint-Rx 90 Tabs
Hi-tech Joint-Rx is the most comprehensive product on the market developed to support the movement apparatus, it has been developed for millions of Americans who suffer from pain, swelling, and 'shooting' in the joints. Joint-Rx was created as a safe and natural combination that has anti-inflammatory, analgesic, and regenerative properties.
The main goal of Joint-Rx is to improve the collagen production process and regeneration of connective tissue cells. It has been shown that Joint-Rx stimulates the production of collagen, the protein part of fibrous material that connects the joint. Joint-Rx also stimulates the production of cartilage, repairs damaged joints, and keeps them healthy and resistant to injuries.
It is recommended in particular for people after mechanical injuries or with complaints of joints and musculoskeletal system, assisting in conditions of significant joint load, eg during physical exertion or when overweight, as well as for the elderly.
Dosage:
1 tablet 3 times a day.