Koka Labz Eria Jarensis 150mg 90caps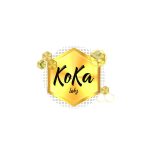 or 6 weekly interest-free payments from £3.08 with
what's this?
Caffeine and other stimulants (so-called stimulants) are very beneficial for athletes. Numerous studies have confirmed that they guarantee a sizable dose of additional energy. This, in turn, can directly affect the achievement of better training results. So it is hardly surprising that most athletes use stimulants, at least occasionally.
Until recently, the real hit among such compounds was a substance known as DMAA. Although it was a natural compound, it guaranteed a strong stimulant effect. Unfortunately, numerous countries have issued regulations prohibiting the use of DMAA in the formulation of sports nutrition products. Because of this, supplement manufacturers had to find an alternative. The solution turned out to be a plant known as Eria Jarensis. The Koka Labz company used it to create capsules of the same name. What are its properties?
First, Eria Jarensis is an excellent source of a compound known as N-phenethyl dimethylamine. This substance has extremely interesting effects on the human body. First of all, it increases the synthesis of norepinephrine. This is particularly evident during physical activity, which already initiates this hormone's production.
As if this were not enough, N-phenethyl dimethylamine has strong stimulant properties. In this respect, it can be an excellent substitute for the DMAA described above. This compound effectively adds energy and, at the same time, nullifies perceived fatigue. This, combined with increased norepinephrine synthesis, can provide truly spectacular results.
Of course, Eria Jarensis can be found in various forms. It is on the type used that the effect of this compound depends to a great extent. That's why Koka Labz has opted for a very effective and proven solution. This is because, in the composition of the described capsules, you can find a high-quality extract of Eria Jarensis. Using a proven raw material makes the amount of N-phenethyl dimethylamine in the finished product high. Thanks to this, Koka Labz Eria Jarensis capsules will guarantee an extremely effective and long-lasting stimulating effect!
Who should bet on Eria Jarensis? Indeed, such a supplement will be a good choice for people who have developed a tolerance to caffeine. Then the N-phenethyl dimethylamine contained in Eria Jarensis becomes an ideal replacement stimulant. In addition, such capsules are worth recommending to people who have used DMAA-based formulations. Although N-phenethyl dimethylamine does not work as clearly, it is still a good alternative among stimulants!
Dosage:
The manufacturer recommends taking one capsule once or twice a day. It is advisable to consume one capsule immediately before exercise for better workout results. The capsules should be sipped with plenty of water.