Koka Labz Pump Surge Non-Stim Pre-workout 25 servings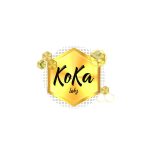 £29.00
or 6 weekly interest-free payments from £4.83 with
what's this?
Introducing Pump Surge by Koka Labz: Unleash Your True Potential
Dive into a world of unmatched performance and muscle pumps with Pump Surge, a state-of-the-art non-stimulant pre-workout formula created by the experts at Koka Labz. With a promise of quality and efficacy, this product is here to revolutionize your workout experience, providing 25 servings of pure, unadulterated power.
Unparalleled Ingredient Profile:
L-Citrulline Malate (6000mg): Ignite your workouts with a surge of nitric oxide, courtesy of this potent ingredient. Experience vasodilation like never before, resulting in explosive muscle pumps and dramatically increasing nutrient delivery to your muscles. Say goodbye to post-workout soreness, as L-Citrulline Malate works tirelessly to speed up your recovery.
Betaine Anhydrous (3000mg): Elevate your performance with enhanced strength and power output. Betaine Anhydrous is your secret weapon to pushing past plateaus, providing consistent muscle endurance and resilience against fatigue.
L-Tyrosine (2000mg): Sharpen your mental focus and concentration, ensuring you stay locked in and ready to conquer every workout. L-tyrosine is crucial for neurotransmitter production, aiding in maintaining cognitive function under stress.
Agmatine Sulfate (1500mg): Achieve prolonged muscle pumps and optimal nutrient absorption with this powerful ingredient. Agmatine Sulfate also aids in the removal of waste products, ensuring swift recovery and readiness for your next workout session.
Himalayan Pink Salt (300mg): Replenish and rehydrate with the rich mineral content of Himalayan Pink Salt, ensuring your muscles function at their best and you stay hydrated throughout your workout.
Flexibility for Every Athlete:
Pump Surge is tailored for those who demand more from their workouts but prefer to do so without the buzz of caffeine. Train at any time of the day without worrying about disrupted sleep patterns. Whether using it standalone for a pure, undisturbed pump or stacking it with your favourite stimulant-based pre-workout, Pump Surge is a versatile choice for serious athletes.
Transform Your Training:
Feel the power with every scoop, and prepare to be amazed at the difference Pump Surge can make. The recommended serving of one scoop, taken approximately 20 minutes before your workout, ensures that the potent blend of ingredients reaches optimal levels in your system, delivering unparalleled performance and muscle pump.
Step into the future of non-stimulant pre-workout supplements with Pump Surge by Koka Labz. Your peak performance is just a scoop away – seize it now and experience the workout of your dreams!