Brawn Nutrition M1,4ADD 60 Caps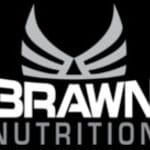 £43.39
Brawn Nutrition
Out of stock
Get an alert when the product is in stock:
M1,4ADD (60 Caps)
Brawn Nutrition M1,4ADD is a dietary supplement containing the prohormone Methyl-1,4ADD (17a-methyl-1,4-androstadiene-3,17-diol) converted in the liver Dianabol (methandrostenolone), which is a hormone, an anabolic-androgenic steroid. One capsule has in its composition 30 mg of 17a-methyl-1,4-androstadiene-3,17-diol. The formulation has a relatively short half-life. Therefore, to ensure adequate levels of Dianabol in the blood, dosing at intervals no longer than 4 hours is recommended.
Brawn Nutrition M1,4ADD works very fast. The effects of the supplement are visible after the first week. It is worth knowing that the offered supplement strongly influences the activation of androgen receptors in development, increasing testosterone production. It also reduces cortisol levels in the blood. These features increase strength and muscle mass, as Brawn Nutrition M1,4ADD supplement improves protein synthesis and reduces muscle breakdown.
In addition, using the supplement allows for a much faster recovery. At the same time, it will enable you to lose body fat and balance water levels. The use of M1,4ADD ensures an increase in nitric oxide synthesis, reduces susceptibility to injury, and even alleviates joint pain.
Brawn Nutrition M1,4ADD is recommended for use before significant sporting events. It is primarily dedicated to athletes looking to increase their body mass to fit into a specific weight category.
Dosage:
One capsule, 2-3 times a day
One package contains 60 capsules