Nutra Innovations Pump Therapy 40 servings
£37.80
or 6 weekly interest-free payments from £6.29 with
what's this?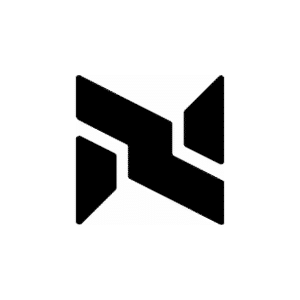 The feeling of a muscle pump is one of the indicators of good training. This state manifests primarily through a marked widening of blood vessels and increased muscle volume. It's a sign that the body has been subjected to high loads. That's why every athlete wants the muscle pump to be as strong as possible. Of course, there are different ways to increase the intensity of the pump. However, special dietary supplements are by far the most effective in this respect.
One of these is the new Pump Therapy supplement from the Nutra Innovations range. So what makes this product different? Namely, Nutra Innovations has relied only on proven ingredients that show the most significant potential in increasing muscle pumps. This means that Pump Therapy's formula is concise, but it still guarantees the best results!
Pump Therapy is based on only four ingredients, which are:
– L-citrulline – practically in all texts devoted to muscle pumps, you can mention L-citrulline. However, this is hardly surprising. After all, this amino acid plays the first fiddle during arginine synthesis and the subsequent synthesis of nitric oxide. In turn, nitric oxide is responsible for regulating blood pressure and the tension of blood vessels. It is, therefore, essential for feeling the muscle pump. That's why Pump Therapy contains a good dose of L-Citrulline – 3000 milligrams per serving!
– HydroPrime™ (contains at least 65% pure glycerol) – not many people know that glycerol can benefit your health. This is due to glycerol's unique ability to store water. Interestingly, studies have shown that this relationship also works at the cellular level. For this reason, glycerol supplementation may benefit athletes engaging in intense physical activity. Unfortunately, such people are most at risk of dehydration and the resulting problems. That's why Pump Therapy contains a patented formula, HydroPrime™, which contains up to 65% pure glycerol.
– Anhydrous betaine – the amino acid known as betaine has a multifaceted effect on our body. In the past, betaine was used as a base for medicines intended for patients suffering from digestive system diseases. However, beneficial action on the stomach is not the only advantage of betaine. It also has an effect on homocysteine synthesis and indirectly on creatine synthesis. It is for this reason that betaine has gained considerable popularity among athletes. Interestingly, vast amounts of this substance can be found in beet, among other things. However, Nutra Innovations has focused on the anhydrous form of betaine, which ensures the possibility of a convenient and effective supplementation of this amino acid.
– L-Taurine – Another commonly used amino acid is taurine. Unique anabolic properties characterize this compound. Thanks to this, it inhibits muscle catabolism and simultaneously speeds up the body's recovery after a workout. It is, therefore, a recommended supplement for people who train at high intensity. Moreover, L-taurine participates in the process of transporting nutrients to muscle fibres. This is because it increases the power of cardiac work, increasing the muscle pump. So it couldn't be missing from the Pump Therapy supplement!
Dosage:
In the case of Pump Therapy, the manufacturer recommends adjusting the dosage used to your individual needs. The recommended dosage is 1 or 2 scoops, corresponding to 10-20 grams of the product. Mix a portion of the supplement with plenty of water and take it immediately before you plan to start training.