Psycho Pharma – ECDYSTERONE 95% 120caps
£54.99
or 6 weekly interest-free payments from £9.16 with
what's this?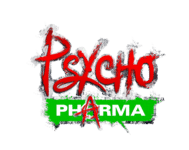 In stock
Supplements available on the market can be divided into two main categories. The first includes popular multi-ingredient preparations. They guarantee athletes a beneficial synergy resulting from the simultaneous action of several or more than a dozen different ingredients. In turn, the second and much less numerous category is formed by single-ingredient preparations. Their action is based on only one active substance, which is responsible for all the effects of supplementation. Psycho Pharma Ecdysterone capsules belong to the group of such preparations.
Their above-average quality is because they contain beta-ecdysterone with more than 95% purity. With such high purity, Psycho Pharma capsules can provide the maximum potential from ecdysterone supplementation.
What is this compound, anyway? Ecdysterone is one of the so-called ecdysteroid hormones, which affect, among other things, plant growth. Thus, they have all-natural anabolic properties. This fact has contributed to their rapid popularity in dietary supplements.
Supplementation with ecdysterone can thus have a beneficial effect on the body's anabolism in the broadest sense. This, in turn, can provide athletes with several potential benefits. Of course, the most significant advantages will be the effects associated with faster and more significant muscle gains and an increase in overall strength levels. In addition, ecdysterone may also provide some benefits in terms of faster muscle recovery and fat burning.
Thus, ecdysterone has become an exciting alternative for athletes. In this respect, the single-ingredient nature of Psycho Pharma capsules is essential, for it allows testing the properties of this particular active substance. Therefore, it is worth recommending it to those interested in the effects of ecdysterone.
Dosage:
Psycho Pharma recommends taking four capsules of Ecdysterone daily. All four capsules can be taken at once, or the daily dose can be split into two smaller doses of 2 capsules each.