Brawn Nutrition 5-AT 90caps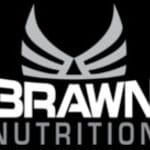 £31.75
or 6 weekly interest-free payments from £5.29 with
what's this?
Brawn Nutrition
In stock
Brawn Nutrition 5-AT(90caps)
Building muscle mass is tedious and time-consuming work. The dream of a beautiful, sculpted silhouette can be difficult to achieve despite restrictive diets and regular hard training. This is when it is worth considering appropriate supplementation to support the regular exercise. Among the many supplements that speed up burning, it's worth paying attention to those that are cortisol reducers. 
Cortisol is a hormone secreted under increased stress. It increases the breakdown of proteins and triglycerides, increases gluconeogenesis and glycogenolysis, retains salt in the body, and increases potassium retention. All this leads to hypertension, sleep, lowered immunity, and increased susceptibility to stress, making it more challenging to work on a dream figure.
5-AT's task is to restore proper cortisol levels and prevent its adverse effects. The active substance is 5-ethioallocholen-3b, 7b, 17b-triol, which is a compound with anabolic activity 100 times more potent than dehydroepiandrosterone metabolite and therefore much more effective. This increases muscle mass, decreases body fat, improves mood, immunity, and sleep quality.
5-ethioallocholen-3b, 7b, 17b-triol – an anabolic compound, one of the most influential and valued cortisol reducers by athletes. It eliminates the adverse effects of the stress hormone and regenerates the body. 
The formula also contains magnesium stearate and microcrystalline cellulose, which affect the consistency of tablets and make them easier to swallow.
Dosage:
The preparation should be taken 2-3 times a day, 1 capsule each.