Brawn Nutrition Arimistane-30 (90 Caps)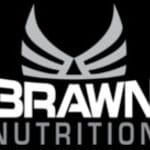 £29.63
Brawn Nutrition
Out of stock
Get an alert when the product is in stock:
Brawn Nutrition Arimistane-30 (90 Caps)
Brawn Nutrition Arimistane is a supplement that allows you to activate the proper ratio of testosterone and estrogen. Free testosterone is the most important for every athlete who wants to increase muscle mass without gaining fat, which will be difficult to lose later. Thanks to arimistane (Androsta-3,5-diene-7,17-dione), free testosterone is activated, which causes a significant improvement in libido and motivation to exercise, and much faster body regeneration.
A supplement ideal for athletes
Brawn Nutrition Arimistane is a top-rated supplement because no other product has been developed that would be as effective and fast in regulating estrogen in relation to free testosterone. The most important thing here is harmony and balance. All functions in the bodywork flawlessly, even when the workouts are very exhausting and the diet restrictive. Therefore, we can count on the fact that the presented mono-preparation improves the appearance of our figure and has a positive effect on our mood. We have a greater desire to be active without any potential damage to our health. Safely, we increase our physical performance, which is crucial for athletes.
Andros-3,5-diene-7,17-dione is a metabolite that decreases cortisol and estrogen levels while increasing free testosterone. Potentiates strength and libido and accelerates the burning of stored body fat. Removes swelling and excess water from the body and hardens muscles.
Dosage:
Brawn Nutrition Arimistane mono-preparation should be dosed as one to two tablets after eating. Depending on what level of free testosterone you have in your body.