Koka Labz BPC-157 60caps 500mcg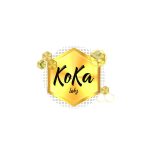 £39.95
or 6 weekly interest-free payments from £6.65 with
what's this?
The supplement market has become extremely extensive in recent years. It is no longer only supplements reserved for a narrow range of athletes (e.g. bodybuilders) sold in shops. Increasingly, the market is also seeing the emergence of universal preparations that many physical activity enthusiasts can use. Such practices include, among others, the new BPC-157 capsules from the well-known company Koka Labz.
This is a new product in the Koka Labz range and one of the few single-ingredient preparations. The advantage of such supplements is that they allow the full potential of a specific active substance to be tested. In this case, it is the compound BPC-157, which has been gaining considerable popularity recently.
So what is BPC-157? It is a synthetic compound created under laboratory conditions by combining several other substances (mainly natural peptides).
Of course, the popularity of this compound is mainly due to its properties, which are indeed very interesting. Let's start with the fact that, to date, the BPC-157 compound has been tested in relatively few studies. Nevertheless, the researchers' first hypotheses are fascinating.
The researchers first focused on testing this compound to reduce the intensity of inflammation in the body. The results quickly led the researchers to formulate their first hypothesis. According to this hypothesis, BPC-157 can significantly accelerate processes related to the body's regeneration in the broadest sense. This mechanism, however, seems to be most concerned with regeneration after trauma or any skin wounds.
At the same time, the compound has shown positive effects on the digestive system, particularly on gastric function. Therefore, the potential use of BPC-157 in this area is still the subject of ongoing research. Scientists are testing whether the compound can be used, for example, to treat gastric ulcer disease. If the ongoing research yields positive results, BPC-157 will likely be used in medicine.
Given the state of research to date, it should come as no surprise that BPC-157 is primarily used by people in recovery after injury. Despite this, BPC-157 may have much more comprehensive benefits. There are already initial indications of the positive effects of BPC-157 on the nervous system. There is great interest, for example, in its neuroprotective properties and possible mood-enhancing effects.
All of this is already making many people want to test the effects of this compound on their bodies. BPC-157 capsules from Koka Labz provide such an opportunity. Importantly, Koka Labz is a recognised manufacturer in the dietary supplement market, so you can be sure that the preparations from the brand's range will meet specific quality standards. Therefore, if one wants to test the effects of BPC-157, Koka Labz capsules would be a perfect choice.
Dosage:
Koka Labz recommends the use of 1 capsule of BPC-157 per day.