Condemned Labz Convict Stim Pre-Workout 50 servings
£32.25
or 6 weekly interest-free payments from £5.37 with
what's this?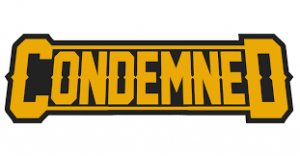 You can easily find many pre-workout supplements on the market containing stimulating and invigorating compounds. However, their action only sometimes meets the expectations of athletes. In addition, many people point out that the problem with many supplements of this type is their short-lived effect. Accurate, such supplements provide a quick boost of energy, but later this energy disappears just as quickly. As a result, the supplementation strongly loses its effectiveness.
Therefore, Condemned Labz created a product to solve the described problem. This product turned out to be the Convict Stim Pre-Workout pre-workout. As the name suggests, it too contains stimulants in its composition. In addition, their proportions have been chosen so that the achieved stimulation effect is more lasting. This, in turn, makes Convict Stim Pre-Workout an ideal choice for people performing more extended training units who care about more muscular stimulation.
The following ingredients can be found in the composition of this pre-workout:
– Vitamin B3 (Niacin) – niacin is responsible for proper testosterone synthesis and several other processes in the body. Therefore, a deficiency of niacin, as well as other B vitamins, causes serious health effects. Thus, an extra dose of niacin in daily supplementation can be very beneficial.
– L-citrulline – citrulline is undoubtedly a very versatile dietary supplement. This amino acid can intensify the intensity of the muscle pump, which is why people training in strength sports reach for it. In addition, citrulline has a positive effect on endurance, which in turn is particularly important during performance sports. Therefore, many people can count on the benefits of supplementing this amino acid.
– Beta-alanine – the popular beta-alanine very often appears in various supplements along with tyrosine. This compound also helps to increase performance and muscle endurance. Therefore, beta-alanine and citrulline can provide a beneficial synergy.
– L-tyrosine – one of the essential characteristics of tyrosine is its ability to reduce perceived fatigue. However, some studies report a potential beneficial effect of tyrosine on fat-burning processes.
– Caffeine anhydrous – every day, billions of people worldwide drink beverages with a high caffeine content. However, the anhydrous form of this compound exhibits a much stronger stimulating effect than its traditional counterpart. Moreover, anhydrous caffeine works faster, so the stimulating effect will be felt relatively quickly. All this, combined with a convenient application, provides significant advantages for those who train.
– Mucuna Pruriens extract (contains 99% L-dopa) – the active compound in Mucuna Pruriens, or L-dopa, has exciting properties. On the one hand, it is a direct precursor of dopamine and thus positively affects mood and well-being. On the other hand, it inhibits the activity of cortisol, the stress hormone. It should also be remembered that some studies report its effect on increased testosterone and growth hormone synthesis.
– 2-aminoisoheptane (DMHA) – DMHA is, next to DMAA, the most popular compound in the group of powerful stimulants. For this reason, it is often used by people with a high tolerance to stimulants.
– Hygenamine – this natural alkaloid is well known for its strong stimulant properties. This are why higenamine can still be found in the ingredients of many pre-workout supplements.
– Paradoxine™ (Grains of Paradise) – the patented Paradoxine™ formula contains a very high active substance content extracted from Grains of Paradise. This is because as much as 12.5% of 6-paradol can be found in it. Thanks to this, Paradoxine™ shows even more potent antioxidant activity and supports fat burning more effectively.
– BioPerine™ – one of the essential advantages of black pepper is its active compound. This is because piperine has the unique ability to increase the absorption of other ingested substances. BioPerine™, on the other hand, contains a high dose of piperine, which further increases its health-promoting qualities.
– Yohimbine HCL – yohimbine increases the efficiency of adrenaline synthesis, thus affecting the body's performance during physical activity. In addition, it supports sexual performance and may help with weight loss.
Dosage:
The manufacturer recommends two methods of taking Convict Stim Pre-Workout. Those with a lower stimulant tolerance can start supplementation with one scoop of the product (about 5.75 g). On the other hand, more experienced individuals can confidently use two full measures (about 11.5 g). The measured portion should be mixed with water and drunk 25-30 minutes before training.