Hi-Tech Equibolin 60 caps
£56.61
or 6 weekly interest-free payments from £9.43 with
what's this?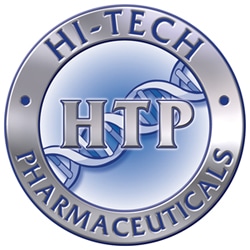 In stock
Hi-Tech Pharmaceuticals Equibolin 60 caps Pro-hormone
Equibolin Hi-Tech Pharmaceuticals is an intense preparation based on 3β-hydroxy-1,4-androstadienone-17-one undecanoate compound (1,4 ANDRO).
It is a direct precursor to Boldenone and is transformed into this substance at a speedy rate. This is one of the most desirable steroids in the world of bodybuilding. A highly effective agent quickly initiates the process of building lean body mass. 1,4 ANDRO present in Equibolin shows a very high level of bioavailability.
This unmethylated prohormone is intended for cycles focused on mass construction. When used alone or with other prohormones, it will significantly increase appetite, strength, and energy and promote the building of muscle mass. The compound promotes the achievement of robust musculature and improves physical fitness and endurance.
Equibolin Hi-Tech Pharmaceuticals: The most advanced prohormone on the market
The most advanced anabolic prohormone that exists on the market. It increases the use of glucose for the growth and regeneration of muscle tissues. Boldenone Prohormone does not cause any side effects, so it is a very good choice for bodybuilders. Because Equibolin is not methylated, it is unnecessary to take PCT formulations at the end of the cycle with its use. Another benefit of the preparation is increased vascularity and adequate nutrition and oxygenation of the muscles.
Rhaponticum carthamoides Extract is a sycophant plant
Rhaponticum carthamoides Extract is a sycophant plant – it is classified as anabolic and plant steroid plant. These plants have a substantial effect on the human body, and in particular on the muscles. The ecdysteroids present in the plant play the role of plant hormones. The medicinal plant is used as a stimulant, adding energy and strengthening in mental and physical exhaustion states. The rat helps the nervous system, brings peace, reduces explosiveness, relieves neurosis, and helps with depression. Anabolic hormones uniquely retain the protein in the body, resulting in the development of muscle mass and bones. Leuze affects the strength, efficiency, and speed of the body. Moreover, it decides about the immediate regeneration of the body after a strenuous physical effort.
Dosage:
One tablet in the morning or afternoon. Do not exceed two tablets a day.