Hi-Tech Pharmaceutical Winstrol 90tab
£54.54
or 6 weekly interest-free payments from £9.09 with
what's this?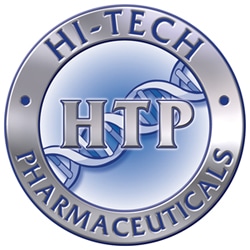 In stock
A fit and muscular physique is a dream many of us have today. Its realization becomes easier with Hi-Tech Pharmaceutical Winstrol! Winstrol increases dry muscle mass and helps to deal with fat tissue effectively. It works very quickly, and the effects are visible after just a few days of proper use. So if you are looking for a way to build complex, vascularized, and adequately exposed muscles – this product is for you!
Hi-Tech Pharmaceutical Winstrol is a potent anabolic agent that does not convert to estrogen, another of its advantages. It is also worth mentioning that the product ensures a noticeable strength gain, and this is only the beginning of its benefits! Let's also maximize protein synthesis and nitrogen retention or increased performance during exercise. It's impressive. And all thanks to three unusual substances in its composition.
Composition of winstrol:
3Beta-hydroxy-5alpha-androstan-17-one – also known as epiandrosterone. It contributes significantly to weight loss while enhancing strength and muscle mass.
(25R-Spirostan-22a-O-3b-5a-6b-triol) – a chemical compound of plant origin; powerful anabolic properties characterize it. Increases protein synthesis and performance.
5-Androstene-3B-acetoxy-7,17-dione – a steroid hormone that supports lean body mass gain and improves sports performance.
Dosage:
The manufacturer's recommended dosage is one tablet three times a day. There are 90 tablets in the package. Winstrol is not recommended for use by women.