Innovative Laboratories Hell Raiser™ 60tabs PCT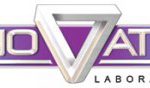 £49.95
or 6 weekly interest-free payments from £8.32 with
what's this?
In stock
Hell Raiser™ was engineered in our own R&D office to assist in sustaining muscle mass and minimize adverse reactions from prohormone and test booster cycles by blocking estrogen, rejuvenating organs, and regulating normal testosterone levels. However, the fact remains that hormones are completely out of balance during and after any prohormone cycle. In many cases, your body is no longer producing normal levels of its natural testosterone, potentially leading to losses in lean muscle and all critical sex drive. As a result, hell Raiser™ PCT is the most potent product to hit the market in the PCT arena ever.
Hell Raiser™ is the Perfect PCT:
*Helps Block Estrogen
*Elevate Testosterone Levels
*Prostate, Liver and Cardiovascular Support
*Revitalize Energy Levels and Raise Libido
There has never been a complete PCT available in one serving. This newly formulated PCT will change your perspective as you begin to feel tremendous energy, increases in strength and a massive boost to your libido. In addition, by adding the crucial Post Cycle components that make up liver regeneration & detoxification compounds, Innovative have developed a whole way to help assist in your body's repair from the most recent and previous hormone cycles.
By creating a support system for all areas affected during hormone manipulation and the added stress, increased cortisol and fatigue, Innovative Labs puts the complete PCT ever developed in your hand. Five systems of function include –
*Prostate & DHT Stability
*LH and Aromatase Inhibitor
*Testosterone Stability
*Cardiovascular Support
*Liver Aid
With all of this in one single dose, you can be on your way to complete post-cycle recovery with Innovates Labs' most complete product ever – Hell Raiser™. So do some Hell Raising yourself for the most complete and recovered you!
Dosage:
As a dietary supplement, take one (1) tablet in the morning and one (1) tablet in the evening.  Do not exceed two (2) tablets daily.