Koka Labz Gaba 80 servings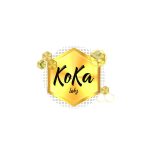 £23.15
or 6 weekly interest-free payments from £3.85 with
what's this?
In stock
Koka Labz Gaba 80 servings
Pure Gaba is a supplement from Koka Labz that contains gamma-aminobutyric acid at a dose of 2500 mg per serving. Thus, in one package, we have a significant content of up to 80 servings.
GABA is a neurotransmitter inhibitor in the human brain. It is a natural sedative and forces the body to produce the endorphins that make us happy. GABA supplementation helps increase the number of alpha waves in the brain, which can help you enter a state of deeper sleep and promote a state of deep relaxation, helping you stay calm in the face of stress. It effectively reduces adrenaline, norepinephrine, and dopamine levels in the brain, providing a relaxing effect after a hard training session or stressful day at work. GABA boosts the production of growth hormone, which through its action increases the intracellular transport of amino acids, leading to the synthesis of muscle fibers.
Dosage:
It's a good idea to start Gaba supplementation with smaller doses such as half the recommended dose and slowly increase up to the recommended one serving. It is best taken on an empty stomach 30 minutes before bedtime.