Koka Labz N-Acetyl L-Cysteine (NAC) 100g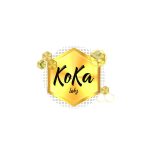 £14.67
or 6 weekly interest-free payments from £2.44 with
what's this?
Koka Labz N-Acetyl L-Cysteine (NAC) is the best quality dietary supplement that strengthens the entire body. It acts as an antioxidant (protects the body from oxidative stress caused by an excess of free radicals) and, in addition, effectively protects the liver from damage.
The product consists of 100% pure N-acetyl-L-cysteine (NAC). It is an acetylated form of cysteine, which has gained recognition due to its very high effectiveness. It is this active ingredient that reaches into the cell, where it acts as an antioxidant. It prevents the ageing of body cells and the development of any inflammatory conditions in the body. In addition, it shows strong protective and regenerative properties against liver injuries. It also participates in the production of many amino acids and in the synthesis of glutathione, which, among other things, helps remove toxins and heavy metals.
The presented agent strengthens the immunity of our whole organism, which noticeably reduces the risk of falling ill. This is due to its antiviral and antibacterial effects.
However, athletes will appreciate the product's contribution to building muscle mass and eliminating fatigue (including reducing pain after intensive exercise).
It is an excellent idea to use the supplement as support in the treatment of mental disorders. For example, it will work great to help with obsessive neurosis, schizophrenia and bipolar disorder. This is because Koka Labz N-Acetyl L-Cysteine (NAC) protects nerve cells.
Dosage:
It is recommended to take one serving (1000 mg) per day. The preparation is dissolved in water and consumed on an empty stomach. The package contains 100 doses.