Koka Labz Ripping Machine 60 caps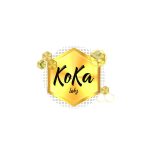 £33.54
or 6 weekly interest-free payments from £5.59 with
what's this?
Muscle gains are significant for all people who train at the gym. However, achieving gains alone does not guarantee the figure of your dreams. This will also require reducing the fat tissue accumulated in the body. Unfortunately, practice shows that such reduction sometimes becomes more demanding than just increasing muscle mass. Therefore, any support in this process will be precious…
Koka Labz, a company known for creating quality dietary supplements for athletes, has released its latest product. Ripping Machine is an extreme fat burner that will allow you to deal with excess body fat faster. It contains nearly 30 different substances with synergistic effects. Thanks to them, you can enter a new level of fat burning!
Ripping Machine capsules include:
– Anhydrous caffeine – the anhydrous form of caffeine works even faster and more effectively than its traditional counterpart. The addition of this compound will ensure that you don't have to worry about fatigue or lack of energy during your next workout!
– Green tea leaf extract – beneficial compounds contained in green tea leaves can effectively support fat reduction. The Ripping Machine supplement contains a condensed form of green tea extract. This makes its action even more effective.
-L-dopa is a natural derivative of L-tyrosine, which occurs in the seeds of some plants. Studies have shown that L-dopa can increase testosterone levels and enhance growth hormone synthesis. Both of these effects are highly desirable in strength sports.
– B-phenylethylamine (PEA) – PEA is a substance that supports the synthesis of essential hormones our body produces. Its supplementation may increase naturally occurring adrenaline, noradrenaline, and dopamine levels.
– Alpha-GPC-choline alphoscerate is primarily known for its positive effects on cognitive function. However, some studies have shown that supplementing this compound can improve performance. Thus, Alpha-GPC will provide athletes with a double benefit.
– Cayenne pepper – capsaicin is responsible for the hot taste of peppers and chillies. Interestingly, this active substance can be a valuable ally for anyone losing weight. This is because capsaicin speeds up the metabolism and also has thermogenic properties. Exceptionally high amounts of capsaicin can be found in the spicy cayenne pepper.
– Yohimbe extract (bark)( standardized to yohimbine alkaloids)– Extracts obtained from its bark are a valuable support for people fighting with excess weight. In turn, it might be possible for the body to burn fat tissue more effectively during workouts.
-Bitter orange fruit extract – this ingredient might stimulate our organism and can be found in bitter orange fruit. Supplementation with such compounds effectively might increase thermogenesis and thus accelerate fat tissue burning.
– Sulbutiamine – discovered by Japanese scientists, sulbutiamine is a derivative of vitamin B1. However, it has exciting properties as it shows excellent nootropic potential. Thus, its regular intake can improve the cognitive functions of the body. Moreover, sulbutiamine might eliminate perceived fatigue and improves mood.
– Vitamin B6 – B vitamins are crucial in many metabolic processes. Therefore, their deficiency can result in chronic fatigue and a feeling of general unwellness. Thus, an extra dose of pyridoxine (vitamin B6) will be valuable to your daily diet.
– Deterenol (N-isopropylnorsynephrine) – deterenol is most commonly used to increase energy levels and improve sports performance. Some studies also report its positive effects on weight loss.
– Hordenine HCL – hordenine is mainly known for its stimulating properties. Moreover, it might speed up the heart rate and intensify the respiratory system's work.
– N-caffeoyl dopamine – this compound occurs naturally in cocoa fruit, meaning traces of it can also be found in cocoa and cocoa products. The main advantage of this substance is that it supports the processes related to burning fat tissue.
– N-coumaroyldopamine – another compound found in cocoa, has very similar properties. Their synergy makes them exert an even more substantial effect on our bodies. This, in turn, translates into greater effectiveness of supplementation.
– Higenamine HCL – higenamine significantly increases the synthesis of noradrenaline, increasing exercise capacity. It will therefore be a valuable ingredient for those engaging in the cardio-type activity.
– Halostachin HCL – another natural alkaloid in Ripping Machine capsules is halostachin. This compound works similarly to ephedrine, although it does not affect the body as intensively. Moreover, similarly to higenamine, it might increase the synthesis of noradrenaline. As a result, halostachin could support the body's work on several critical levels.
-Extract from the noble dendrobium – this plant from the orchid family was only an ornament for a long time. Over time, however, scientists have discovered that it contains alkaloids with highly beneficial effects on the body. The extract from the noble dendrobium might improve digestion and thus support the maintenance of proper metabolism.
– Octopamine HCL – Octopamine is mainly found in the bitter orange fruit described above. So why has Koka Labz used an additional admixture of an isolated form of this compound? Because apart from its common thermogenic effect and accelerated metabolism, octopamine also might impact reducing appetite. It is, therefore, a beneficial ingredient for weight reduction.
– Tyramine HCL – tyramine is a derivative of tyrosine, one of the critical endogenous amino acids. Its action is based on boosting metabolism and intensifying processes connected with lipid oxidation. As a result, it might support weight loss in two different ways.
– Piperine – in addition to capsaicin, piperine is also found in black pepper fruit. Interestingly, piperine is a compound that increases the level of assimilation of many nutrients. This is why it is an integral component of all new-generation dietary supplements. Therefore, it could not be missing from Ripping Machine capsules!
– Chilli pepper extract derived from chilli peppers is an additional source of the described capsaicin. Thus, it enhances the effects of the previously mentioned cayenne pepper extract.
– Grape seed extract – contrary to appearances, grape seeds are not less valuable than the fleshy fruit in our diet. The seeds contain a high content of antioxidants and compounds supporting the functioning of the circulatory system.
– Hoodia Gordonii extract – the African plant known as Hoodia Gordonii has been the focus of scientific attention for some time. Researchers have discovered that the compounds it contains may suppress the feeling of hunger, making it easier to maintain the required calorie balance in a daily diet. Research into the properties of this plant continues to this day, but Koka Labz has already decided to put it to good use!
– Niacin (vitamin B3) – in addition to pyridoxine (vitamin B6), Ripping Machine capsules also contain an admixture of niacin. As many as two B vitamins allow effective supplementation of deficiencies.
– 3'5′-Diiodo-L-thyronine – this compound is a synthetic metabolite imitating natural thyroid hormones. Its action is very similar, as it increases lipid oxidation and improves metabolism at the same time. Both of these effects translate into an easier fight with unnecessary kilograms.
Dosage:
Koka Labz recommends taking one capsule of Ripping Machine approximately 30 minutes before exercise. On non-workout days, the capsule can be taken just before breakfast. The maximum daily dose is two capsules, but the increased dosage is only recommended for those with a high tolerance for fat burners.
DISCLAIMER:
Not for use by individuals under the age of 18 years. Do not use it if you are pregnant or nursing. This product can raise blood pressure and interfere with other drugs you may be taking. Talk to your doctor about this product.
Consult your physician before use if you have a medical condition, including but not limited to; heart, liver, kidney, or thyroid disease, psychiatric or epileptic disorders, difficulty urinating, diabetes, high blood pressure, cardiac arrhythmia, recurrent headaches, enlarged prostate or glaucoma.
Discontinue two weeks before surgery or if you experience rapid heartbeat, dizziness, severe headache or shortness of breath. In case of accidental overdose, seek professional assistance or contact a poison control centre immediately. Avoid alcohol while taking this product. Exceeding recommended serving may cause serious adverse health effects, including heart attack and stroke. Improper use of this product may be hazardous to a person's health.