Hi-Tech Pharmaceuticals Lipodrene Elite 90 caps
£44.76
or 6 weekly interest-free payments from £7.46 with
what's this?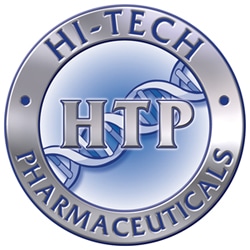 In stock
Hi-Tech Lipodrene Elite 90 caps
Traditional medical uses of coca are a stimulant to overcome fatigue, hunger, and thirst. In Peru, Bolivia and Ecuador, indigenous people chew coca leaves for energy to work all day long without eating. The stimulant effects of Coca leaves have been used for centuries, and we believe from our pilot studies that they are highly synergistic with caffeine and our proprietary phenylethylamine alkaloids.
Coca alkaloids are unique in that they can cause the release of catecholamines like norepinephrine and dopamine, and serotonin. Serotonin is known for its ability to act as an appetite suppressant and elevate your mood.
Dopamine—a neurotransmitter that helps control the brain's reward and pleasure centres and regulates movement and emotional responses—the brain uses dopamine to tell the body when to stop eating.
Many people have a norepinephrine deficiency in the brain. As stated, these people are always hungry and never feel full. They crave starchy foods, are always depressed, feel exhausted, and have attention difficulties. Most dieters need to raise their levels of norepinephrine to lose weight. Ingredients like coca leaves that elevate norepinephrine are "easily the best tool we have." Hi-Tech believes that with the release of Lipodrene Elite, we have turned the Diet & Energy category on its head. Hi-Tech has been at the forefront of Diet & Energy for 20 years, and we believe this is our crown jewel in weight loss.
Erythroxylum Coca Extract (Leaves) might help slim, reduce appetite, increases energy, and prevents fatigue. Ideally suited for people exercising on a diet. It is an extract from coca leaves, which has no illegal substances. Using coca leaves is also a great way to relieve the pain and nausea accompanying an unhealed stomach.
Senegalia berlandieri Extract(Leaves)- might helps improve mood, feel good, and give a nice boost of energy when needed. The plant is the source of many alkaloids, including N-methylphenylamine, tyramine, and phenylethylamine. Berlandieri's Senegalia affects energy growth, increased motivation to act, and improved well-being. The effect of its action is to increase the level of dopamine, serotonin, and adrenaline in the body. Extract from the raw material Senegalia Berlandieri also increases lipolysis and boosts metabolism.
Citrus Aurantium Extract–  is not an edible fruit, but it is an excellent source of vitamin C, reaching even 42% in the extract. Bitter oranges are much richer than vitamin C and antioxidants, such as bioflavonoids and hesperidin. In addition to the high content of perfectly digestible vitamin C, the bitter orange is primarily known for its consistency in the synephrine plant, which is a natural substitute for ephedrine.
DMHA – is a stimulant with other names, such as 2-aminoisoheptane or octodrine. DMHA has a relaxant effect on the bronchi, thanks to which our aerobic capacity increases, moreover it has decongestant activity (narrowing blood vessels, causing an increase in the oxygen flow rate), does not cause "stupor" and sharpens the senses that could not always be experienced with dmaa.
Theobromine – a compound known from the popular yerba mate, showing diuretic action, which helps eliminate excess body water, masking the effects of reducing body fat. In this way, Breach Ballistic directly influences the increase of the aesthetics of the body by maximizing the muscle definition. In combination with caffeine, theobromine also has a thermogenic effect, which might accelerate the reduction of adipose tissue.
Caralluma Extract – is a famous edible cactus from India. It grows abundantly throughout India. It is part of the diet of several indigenous Native American populations. For millennia in Indian culture, he helped suppress appetite during long hunts and famine. Supplementation C. Fimbriata reduces obesity and, combined with diet and physical activity, triggers spectacular results in the loss of unnecessary kilograms. The plant effectively suppresses the appetite for sweet snacks and prevents snacking on unhealthy snacks during the day.
Naringin – a flavonoid found in grapefruit. It increases the rate of metabolism, enhances lipolysis, strengthens blood vessels, has anti-inflammatory properties, and lowers cholesterol.
6.7-dihydroxybergamotine – increasing the survival of the hormones, including testosterone and its precursors, taken and selected in the body, increases the effectiveness of their anabolic properties.
5-HTP (5-hydroxytryptophan) – is used in medicine as an adjuvant to treat depression and insomnia slightly. The presence of melatonin might improve sleep quality and also might improve regenerative processes. 5-HTP is a component of preparations supporting growth hormone production and is part of some fat reducers (limiting appetite).
Dosage:
One capsule three times a day on an empty stomach.
WARNING: This product can raise your blood pressure and interfere with other drugs you may be taking. Talk to your doctor about this product.
Warning: Not for use by individuals under the age of 18 years. Do not use it if you are pregnant or nursing. This product can raise blood pressure and interfere with other drugs you may be taking. Talk to your doctor about this product.
Individuals who consume caffeine with this product may experience serious adverse health effects. Individuals sensitive to caffeine's effects should consult a licensed health care professional before consuming this product. Do not consume Synephrine or caffeine from other sources, including but not limited to; coffee, tea, soda or other dietary products or medications containing caffeine or phenylephrine. Do not use it for more than eight weeks. Consult with your physician before use if you are taking medication, including but not limited to MAOI inhibitors, aspirin, antidepressants, nonsteroidal anti-inflammatory drugs or products containing phenylephrine, ephedrine, pseudoephedrine, or other stimulants. Consult your physician before use if you have a medical condition, including but not limited to; heart, liver, kidney, or thyroid disease, psychiatric or epileptic disorders, difficulty urinating, diabetes, high blood pressure, cardiac arrhythmia, recurrent headaches, enlarged prostate or glaucoma.
Discontinue two weeks before surgery or if you experience rapid heartbeat, dizziness, severe headache or shortness of breath. In case of accidental overdose, seek professional assistance or contact a poison control centre immediately. Avoid alcohol while taking this product. Exceeding recommended serving may cause serious adverse health effects, including heart attack and stroke. Improper use of this product may be hazardous to a person's health.