Metabolic Nutrition Insulean 90 Capsules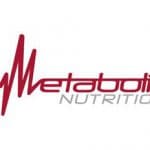 £36.73
or 6 weekly interest-free payments from £6.12 with
what's this?
In stock
Carbohydrates are an essential part of the diet for athletes. It is thanks to them that the body can produce glycogen. This compound is the body's primary fuel during increased physical activity. That's why runners and all people engaged in long-term training units should take care of adequate muscle glycogen levels. But, of course, the easiest way to achieve such an effect is to increase the supply of carbohydrates in the diet.
Unfortunately, carbohydrates also have their drawbacks. In some people, they can cause specific abnormalities related to insulin production. This, in turn, contributes to so-called metabolic diseases, the best known of which is diabetes. So it is worthwhile to ensure that the body can absorb carbohydrates. Now the unique Metabolic Nutrition Insulean capsules can help with this.
These capsules contain active ingredients that support carbohydrate metabolism. As a result, the body begins to absorb the sugars supplied to it to a greater extent. Thus, it is an excellent supplement for those who follow a carbohydrate diet.
Insulin capsules contain compounds such as:
– B vitamins (B3, B6 and B12) – Everyone knows vitamins are crucial to our health. However, not everyone can explain why this is so. In the case of B vitamins, it is worth noting that they are involved in many metabolic processes. Therefore, their deficiency can very negatively affect the course of such processes. For this reason, an additional portion of vitamins in the diet will be highly recommended.
– Chromium – inconspicuous chromium is essential for people with diabetes and carbohydrate metabolism problems. This is because chromium helps the body maintain proper blood sugar levels. In addition, it also affects the production of insulin!
– Gurmar (Gymnema Sylvestre) – can the cure for diabetes lie in nature? Gurmar is the best proof of the validity of this statement! This is because the leaves of this plant contain compounds that support the process of insulin production. Moreover, gurmar modifies the action of receptors within the taste buds and thus reduces the appetite for sweets!
– Berberine – this natural alkaloid effectively lowers blood sugar levels. Some researchers even claim that the mechanism of action of berberine somewhat resembles the action of drugs used for diabetes. Therefore, a compound with such potential could not be missing from Insulean capsules!
– Alpha-lipoic acid (ALA) – ALA acid occurs naturally in our bodies, although its amounts are negligible. Therefore, external supplementation makes it possible to increase its concentration. This is beneficial because ALA increases cells' sensitivity to sugars and aids in glycogen production.
– Grains of Paradise – seeds extracted from the Madagascar frame promote the synthesis of certain hormones (such as norepinephrine). In addition, they have a thermogenic effect, thus accelerating fat burning.
– Bitter orange extract – these inedible fruits contain numerous compounds with the above-mentioned thermogenic effect. For this reason, bitter orange is a well-known ingredient in fat reduction supplements.
– Theacrine – this compound is an excellent alternative to caffeine! Theacrine guarantees a stimulating effect and, at the same time, supports liver function. In addition, it can lower levels of LDL or so-called bad cholesterol.
– Evodiamine – evodiamine works on a very similar principle. However, she combines stimulant properties and thermogenic effects. For this reason, it is a beneficial compound for athletes.
– Vanadyl sulfate – once it enters the body, this compound begins to mimic the action of insulin. This increases the body's sensitivity to insulin, and some studies say that vanadyl sulfate has a positive effect on building muscle mass.
– Hot bell pepper extract – the capsaicin in hot peppers significantly improves metabolism. Studies confirm that it is also a compound that aids in burning fat.
– Black pepper extract – black pepper fruits contain piperine, which can also aid weight loss. However, even more, important in its case is its ability to increase the assimilation of many nutrients. Thus, it improves the effectiveness of supplementation!
Dosage:
Metabolic Nutrition capsules should be taken when eating a meal containing carbohydrates. The manufacturer recommends taking 2-3 capsules at a time. The dose should be adjusted according to your needs and the number of carbohydrates consumed.
DISCLAIMER:
Not for use by individuals under the age of 18 years. Do not use it if you are pregnant or nursing. This product can raise blood pressure and interfere with other drugs you may be taking. Talk to your doctor about this product.
Consult your physician before use if you have a medical condition, including but not limited to; heart, liver, kidney, or thyroid disease, psychiatric or epileptic disorders, difficulty urinating, diabetes, high blood pressure, cardiac arrhythmia, recurrent headaches, enlarged prostate or glaucoma.
Discontinue two weeks before surgery or if you experience rapid heartbeat, dizziness, severe headache or shortness of breath. In case of accidental overdose, seek professional assistance or contact a poison control centre immediately. Avoid alcohol while taking this product. Exceeding recommended serving may cause serious adverse health effects, including heart attack and stroke. Improper use of this product may be hazardous to a person's health.