Innovative Labolatories BLACK MAMBA 90 CAPS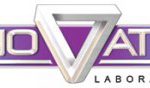 £41.94
or 6 weekly interest-free payments from £6.99 with
what's this?
In stock
The action of the Black Mamba preparation could be noticeable after consuming the first capsule:
-Effect of instant energy explosion and fat burning
– Works quickly and efficiently – only when you need it
– Metabolism accelerated many hours after the stimulation subsided!
– It is impossible to describe the rate of burning unnecessary fat
– Limiting the formation of new body fat
-Precise grinding of the silhouette in places resistant to burning
-Rapid changes in appearance visible to the naked eye
– Guaranteed suppression of excessive appetite, desire for sweets and snacks
– Eliminating tiredness and drowsiness – Increased motivation to exercise – Increased efficiency, enabling extremely intense workouts
Caffeine Anhydrous – is an anhydrous form of caffeine from a group of organic compounds. It blocks adenosine receptors in the brain, which results in the reduction of tiredness during training. Due to its thermogenic effect, it effectively burns fat and improves metabolism.
Ephedra Extract – a powerful stimulant that guarantees an unforgettable experience after each workout. Ephedra stimulates the nervous system and improves the function of beta-adrenergic receptors, releasing fatty acids, leading to increased lipolysis, energy release, and heat production.
DL-Phenylalanine – an often-underestimated component of proteins having a wide application both in body development and anabolic processes and improving focus, coordination, and muscle sensation. The correct dose of this compound significantly contributes to more efficient work of the nervous system.
O-Methoxy-phenylethylamine – an organic chemical compound found in natural form (e.g., in chocolate) and synthesized in the human body from the amino acid I-phenylalanine. As a neurotransmitter and neuromodulator, it affects the nervous system and increases dopamine and noradrenaline. The only disadvantage is that the MAO-B enzyme degrades too quickly when ingested; hence it is modified with ingredients that delay breakdown.
4-2-dunethylaminoethyl – a natural phenylethylamine compound found in small amounts in various plants. This ingredient works primarily by releasing and protecting norepinephrine, which increases metabolism, energy supply, and decreased appetite. Thus, users use Hordenine for three main effects: fat loss, appetite control, and energy boost.
Caralluma Extract is a succulent plant used in India to suppress hunger and thirst. Although the extract is mainly used to control body weight, recent studies have revealed other potential benefits, such as antioxidant, stimulant, and glucose-lowering effects. Caralluma fimbriata extract is a safe appetite suppressant. Well-tolerated by the stomach is a natural means of reducing weight. In addition, the plant inhibits fat synthesis and increases fat burning. Thanks to this, the body receives more energy and improves your well-being.
Elodie rutaecarpa is a source of evodiamine, an alkaloid with a thermogenic and stimulating effect, allowing rapid fat burning with a capsaicin-like result.
Lycopodium serratum – is one of the most desirable substances from the group of agents providing so-called brain doping. It allows you to achieve maximum concentration and focus and isolate your attention in almost every situation. Perfect for people with demanding intellectual work and students or high school graduates. Unlike many other stimulants acting on our minds, its effect does not weaken over time, and we can enjoy the benefits of hypericin supplementation for a very long time. The natural source of its occurrence is the forkbeard, Huperzia Serrata. It is also used to alleviate the symptoms of Alzheimer's disease. It is also responsible for increasing the amount of bioavailable acetylcholine necessary for restoring memory.
Thiamine – vitamin B1 is vital in tissue respiration, including carbohydrate metabolism.
Para-Synephrine HCL – has a similar structure to ephedrine. It is obtained naturally from unripe citrus fruits, e.g., Citrus uranium L. and Citrus aurantium L. This substance is a natural substitute for ephedrine. It is increasingly added to medicines and dietary supplements for athletes and overweight people. This compound boosts metabolism, reduces appetite, and increases mental and motor activity. Synephrine increases blood pressure and affects cardiac output. It widens the bronchi, making breathing easier, effectively clears the sinuses, and improves mood.
Dosage:
Use one capsule 30 minutes before training or during morning hours. 
DISCLAIMER:
Not for use by individuals under the age of 18 years. Do not use it if you are pregnant or nursing. This product can raise blood pressure and interfere with other drugs you may be taking. Talk to your doctor about this product.
Consult your physician before use if you have a medical condition, including but not limited to; heart, liver, kidney, or thyroid disease, psychiatric or epileptic disorders, difficulty urinating, diabetes, high blood pressure, cardiac arrhythmia, recurrent headaches, enlarged prostate or glaucoma.
Discontinue two weeks before surgery or if you experience rapid heartbeat, dizziness, severe headache or shortness of breath. In case of accidental overdose, seek professional assistance or contact a poison control centre immediately. Avoid alcohol while taking this product. Exceeding recommended serving may cause serious adverse health effects, including heart attack and stroke. Improper use of this product may be hazardous to a person's health.