Hi-Tech Somatomax 280 g
£52.37
or 6 weekly interest-free payments from £7.33 with
what's this?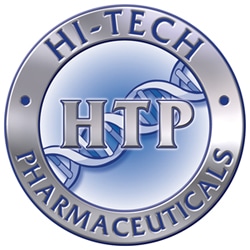 Get an alert when the product is in stock:
Somatomax is a powdered supplement designed to improve sleep quality and increase the production of IGF (Insulin-like Growth Factor). The human body produces a significant amount of IGF during youth, but this production decreases with age. By stimulating the production of this hormone, Somatomax aims to improve sleep quality, increase bone density, burn fat, and enhance overall well-being.
Somatomax is a high-quality product from Hi-Tech Pharmaceuticals' top line. Its ingredients include a proprietary blend of stimulants, neurotransmitters, and amino acids. The supplement is targeted at individuals dealing with daily physical and mental strain who need a boost in vitality and body regeneration.
Benefits of using Somatomax include:
Supporting muscle regeneration post-exercise.
Assisting in muscle mass increase in conjunction with training.
Effectively reducing appetite and belly fat loss.
Improving libido and enhancing sexual performance.
Elevating mood and general well-being.
Freeing growth hormone IGF-1.
β-Phenyl-aminobutyric acid is a GABA derivative that provides a distinct sense of relaxation. This potent nootropic agent is increasingly used to improve mood, relieve stress, and enhance cognitive functions. Pheni controls neuronal excitability in the brain, reducing hyperactivity and acting as a GABA mimetic on GABA-B receptors to promote long-term calmness.
GABA, the body's primary neurotransmitter, reduces neuronal excitability across the nervous system. Supplementing with GABA helps increase alpha wave numbers in the brain, supporting a state of deep relaxation and aiding in maintaining calm under stress. GABA has been effective in promoting relaxation and reducing anxiety, especially beneficial for those trying to engage more openly in social situations.
L-Dopa contains an essential precursor to the brain's most crucial neurotransmitter and has the broadest action confirmed by scientific research. Formed through the activity of tyrosine hydroxylase, L-dopa is a completely natural amino acid. Besides significantly increasing dopamine, L-dopa is used in medicine for its properties that enhance memory and concentration, improve sexual functions, and are essential for optimal secretion of testosterone and growth hormone, especially important in physically active individuals.
L-arginine hydrochloride is a form of the popular amino acid L-arginine, better assimilated than its regular form. It stimulates nitric oxide synthesis in the body, increasing blood flow in blood vessels, enhancing nutrient flow, and improving regeneration processes. Increased blood circulation also enhances sexual performance.
L-tyrosine is an endogenous amino acid precursor to neurotransmitters like dopamine, adrenaline, and norepinephrine, essential for proper nerve conduction and intercellular communication. Adrenal hormones, produced in response to stress, prepare the body for high physical effort and utilize adipose tissue as an efficient energy source.
L-phenylalanine, an often underrated protein component, is widely used for body development, anabolic processes, and improving concentration, coordination, and muscle sensation. An adequate dose of this compound significantly contributes to the nervous system's more efficient functioning.
Vitamin B6 is a coenzyme in many enzymatic changes in the body, including the transamination and decarboxylation of amino acids. It is essential in the transformation of tryptophan, which produces serotonin and nicotinic acid, affects glycogenesis and glycogenolysis in muscles, and plays a crucial role in immune and hematopoietic processes. It reduces the secretion of prolactin, which negatively impacts men's libido. Symptoms of pyridoxine deficiency are nonspecific and include skin lesions, inflammation of the tongue and oral mucosa, seizures, microcytic or megaloblastic anaemia, polyneuritis, and depression. Its deficiency may also promote the development of oxalate urolithiasis. Pyridoxine is well absorbed from the gastrointestinal tract.
Dosage:
Dissolve one scoop (14g) in 250 ml of water and consume it 30 minutes before bedtime.