Brawn Nutrition Max-LMG 90caps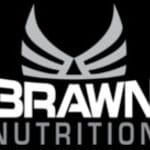 £32.49
or 6 weekly interest-free payments from £5.41 with
what's this?
In stock
Prohormones have become a trendy alternative to anabolic steroids. Their popularity is due to two key points. First, prohormones are very effective in promoting mass muscle expansion. Thus, they provide athletes with the much-desired anabolic effect. On the other hand, prohormones do not convert to estrogen, which limits the adverse effects of supplementation.
Of course, many prohormones can be found on the market. However, among all available preparations, Brawn MAX-LMG capsules are worth distinguishing. They contain the active substance in the form of methoxygonadiene. This compound helps to expand musculature by enhancing whole-body anabolism. In addition, methoxygonadiene also affects muscle fibres' volume and hardness. For this reason, supplementation leads not only to a grander but also to a more "compact" and more complex physique. Such an effect is desirable for many athletes, so it is worth bearing in mind.
What is clear is that more accessible and more effective muscular development should go hand in hand with improved training performance. Indeed, when supplementing with Brawn MAX-LMG capsules, you can count on increased strength and muscular endurance results. This, in turn, is very important during the last weeks of preparation, when training becomes highly intense.
Those who practice figure sports will also appreciate that Brawn MAX-LMG guarantees an increase in lean muscle mass. In addition, a disadvantage of quite a few anabolic substances is increased water retention during supplementation. This is not the case with Brawn MAX-LMG capsules.
All this makes Brawn MAX-LMG worthy of being an excellent supplement for people who care about rapid muscular development with minimal side effects.
Dosage:
Brawn recommends taking 2-3 capsules daily. Only one capsule should be taken at a time, and it should be taken with a meal. The capsules should be sipped with plenty of water.