Psycho Pharma EDGE PUMP 234g
£39.05
or 6 weekly interest-free payments from £6.50 with
what's this?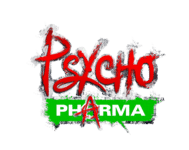 Get an alert when the product is in stock:
EDGE PUMP contains an All-star combination of the most up-to-date effective nitric oxide boosters and super Pump ingredients that are becoming known to other supplement companies. Psycho Pharma EDGE PUMP has NO Stimulants it can be combined with other Psycho Pharma products or used at night as a non-stim pre-workout!
Take 1 scoop of Edge PUMP 30 minutes before your workout for a great pump, and use two scoops for a ridiculous pump that will have you smiling back at yourself!
Here's the all-star ingredient lineup and their transparent dosages.
S7 is an antioxidant-rich blend of plant extracts clinically shown to increase nitric oxide by 230%, featuring 100mg per 2 scoops.
Inositol Enhanced Arginine Silicate (nooLVL) is a much more stable version of arginine, so it gives you all the benefits of arginine but at a greater magnitude of 750mg per 2 scoops serving.
Agmatine sulfate stops your body from breaking down nitric oxide. Nitric oxide is very important for performance and maintaining solid pumps. 1000mg.
Glycerpump or Glycerol Increases Anaerobic capacity and increases blood volume by pulling more water into your blood (giving you insane pumps). Pulling water into your blood also causes hyper-hydration. 2000mg.
L-Citrulline Malate is the first step in the body's conversion process of Citrulline to Arginine to Agmatine. Citrulline has been shown to reduce fatigue, improve endurance, and increase blood flow (give you pumps) by 6000mg.
Dosage:
One portion 30 min before the workout