Koka Labz Pure Pramiracetam 30g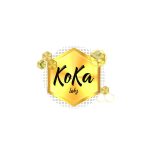 £57.33
or 6 weekly interest-free payments from £9.55 with
what's this?
Pure Pramiracetam is a substance that primarily improves the brain's work, takes part in memory formation and has a positive effect on concentration. During a workout – where we have to do our best and make sure that each repetition is a potent stimulus for the growth of our muscles – the focus above is significant. Thanks to it, we can create the so-called tunnel, which allows us to concentrate on the exercises performed at the highest level.
The product consists of only:
Pure Pramiracetam – an enriched version of Pramiracetam which is a powerful nootropic. This ingredient mainly has compounds that improve memory and cognitive function. When consuming Pramiracetam, a significant improvement in long-term memory is noticeable, as well as a feeling of mental clarity and alertness.
An indisputable benefit of using Pramiracetam is increased concentration during each workout, which translates into better performance, new records and improved body shape. In addition, research shows that people who use this substance are more focused on what they are doing (they have what is known as focus), and their thinking and memory are sharper and more efficient.
Research Purposes Only Not For Human Consumption