Kokal Labz L-dopa 100g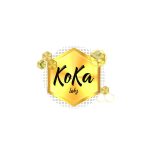 £21.50
or 6 weekly interest-free payments from £3.58 with
what's this?
Koka Labz L-Dopa 100g is a supplement based on the beneficial effects of levodopa. L-Dopa is appreciated worldwide, and its supporters are constantly growing. It is an amino acid, neurotransmitter and precursor of dopamine, which positively affects physical health, the nervous system, the mind, and thus the efficient functioning of the entire body. Koka Labz L-Dopa 100g comes in the form of an efficient and well-absorbed powder.
The list of benefits of L-Dopa is very long. These include:
-promotion of deep sleep, concentration and focus,
-positive effects on the immune system,
-regulation of the nervous system,
-lowering prolactin,
-support sexual function and increase libido,
-influence on hormones important for athletes – testosterone and somatotropin,
-participation in building lean muscle mass and a proportional silhouette.
Thanks to its direct link to dopamine production, L-Dopa significantly influences brain function. So it should come as no surprise that it is considered a neurotransmitter with a vast spectrum of activity. In addition, its regenerative potential on the nervous system is noteworthy. This is particularly important in times of severe stress.
As you can see, many benefits and studies and satisfied L-Dopa users confirm the effectiveness of the substance. Many people notice a better mood and concentration and increased energy and libido after only a short period of use.
Thanks to its versatile action, Koka Labz L-Dopa 100g can be used for sports and medical purposes. It is a potent supplement with a strong effect!
Dosage:
Taking a serving (125 mg) -1-2 times a day is recommended. The powder should be dissolved in water.