BioTech USA Multi Mineral Complex 100tablets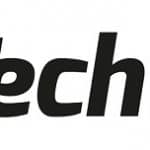 £9.87

Out of stock
Get an alert when the product is in stock:
Mineralize from top to toe!
Critical elements in Multi-Mineral Complex provide nutritional support for normal bone development, muscle function, reproduction, and metabolism. Calcium and Magnesium are essential for the proper development of bones and teeth. Zinc is present in all tissues, organs, and fluids from the body. It contributes to the metabolism of fatty acids and reproduction. Chromium is essential for the maintenance of normal blood sugar levels.
Nutritional supplements must not replace a balanced, varied diet and a healthy lifestyle.