Koka Labz Pure Fasoracetam 5g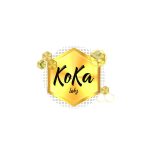 £57.33
or 6 weekly interest-free payments from £9.55 with
what's this?
Koka Labz Pure Fasoracetam is a product offering us 100% pure Fasoracetam. As the main advantage of the substance, it is considered to support the processes of remembering and finding fixed information in the memory. Furthermore, an essential advantage of Fasoracetam is improving mood and reducing anxiety in the person who consumes it.
The product consists exclusively of pure Fasoracetam – a compound from the racetam family with nootropic properties. Of all such substances, it has unique nootropic properties and the most pronounced effect on the nervous system. This effectively reduces anxiety disorders, supports cognitive function and counteracting memory loss. The compound is a white, water-soluble powder with a characteristic bitter taste.
Fasoracetam offers any person consuming it:
-an anti-stress effect,
-an improvement in cognitive abilities,
-improved memory,
-facilitation of concentration,
-reduction of fear and anxiety levels,
-treatment of ADHD symptoms.
If you want better memory and cognitive abilities – you can try our product, and you will certainly not be disappointed.
Research Purposes Only Not For Human Consumption