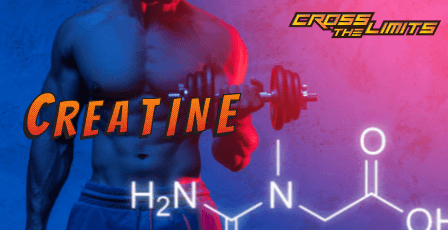 Creatine – which one to choose for a beginner?
One of the most recognised and best-researched dietary supplements among athletes is creatine. It is also popular with bodybuilders. This is because creatine helps to build physical form. However, before you decide to buy it, it is worth finding out more about it, especially for beginners.
What exactly is creatine?
It is an organic compound (more precisely: beta-methyl guanidino acetic acid) produced naturally by the human body. Its task is to supply energy to all body cells, especially muscle cells. Its structure resembles that of proteins, as it combines three amino acids, i.e., arginine, methionine and glycine. Creatine can also be obtained from food (meat, fish). However, the diet alone is not sufficient to increase the body's performance. The solution is to supplement creatine because it allows you to generate the necessary energy quickly. This makes it possible to perform more intensive training. Creatine is stored in muscles (98%). When its amount is too low, the human body cannot cope with increasing the difficulty of workouts.
How does creatine work?
The effects and also the advantages of creatine for people actively participating in sport are numerous and measurable. Firstly, the chemical compound described here strengthens muscles and influences the ability of muscle fibres to regenerate (and even to heal wounds). During the intensive physical effort, muscle fibres break down. It is creatine that is the factor that effectively supports their repair process. Secondly, creatine is essential in the fight against oxidative stress and tissue oxidation.
Age Verification
You must be 18 years old to enter.